comics at brockley max
Do come along if you're in London! The panel will be held in the upstairs room at The Talbot and it'll run 7pm – 8:30 or 9pm. Brockley's only one stop down the London Overground line from the Fleece Station and lots of trains run from London Bridge station. More event details on the FPI Blog here.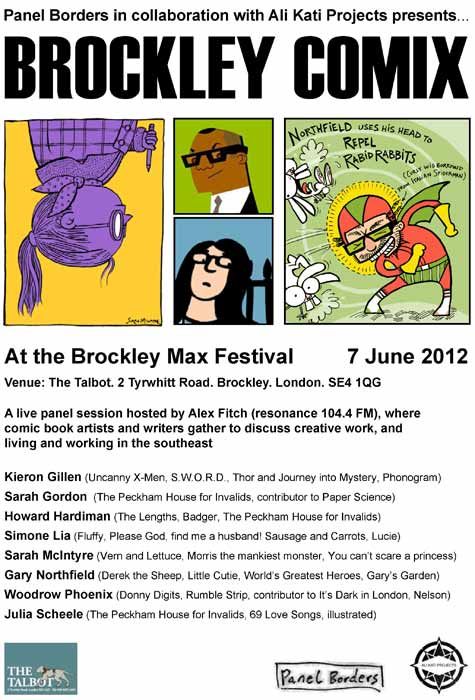 Brockley Max, 1-9 June.