when titus took the train – brand new board game!
I had so much fun putting this together! Then Stuart and I tried it out and got REALLY into playing it. We had to settle for best game of three when Stuart's canoe kept sinking in the first round.

My web designer, Dan, just put it up on my mini website for my new picture book, When Titus Took the Train, launching Oct 7. You can download a printable version here! The boardgame gives lots of tasters of Titus' upcoming big railway adventure.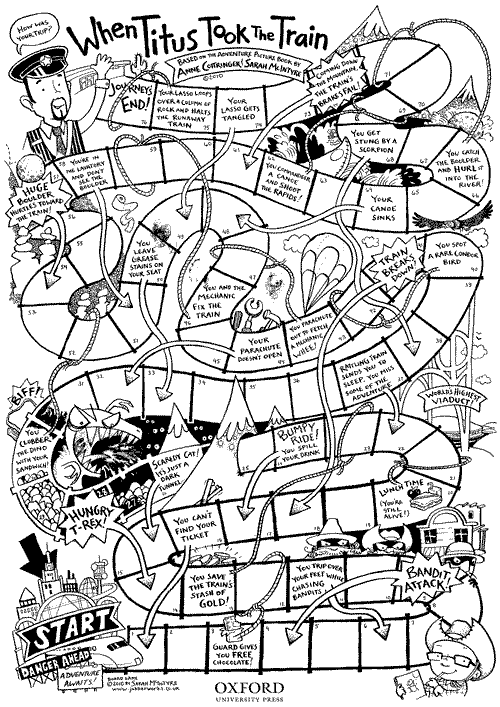 You can use regular markers and a die, but in case you don't have them or want to make your own, I've included some cut-and-paste templates along with the rule sheet. I hope you like it! Let me know if you played it (and maybe coloured it!), I'd love to hear how it went!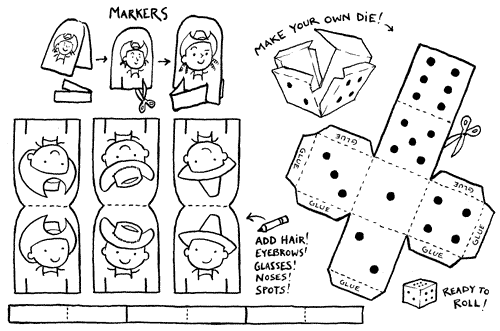 Edit: Thanks to a good friend for catching a spelling mistake in this version! I'll hopefully have the fixed version up by tomorrow! (Ok, it's fixed now! Thank you, Dan, you're the best!)