what the net did for us
A few weeks ago, I came back from my Foyles event to a busy studio, where photographer Laura Babb was doing a night-time shoot for her blog project, What the Net Did. She originally planned just to see Lauren, but then she decided to interview Gary and me as well about our dodgy relationships with the Internet.
Here's her interview with our studio mate Lauren O'Farrell:
Here are some photos at my desk and her interview with me: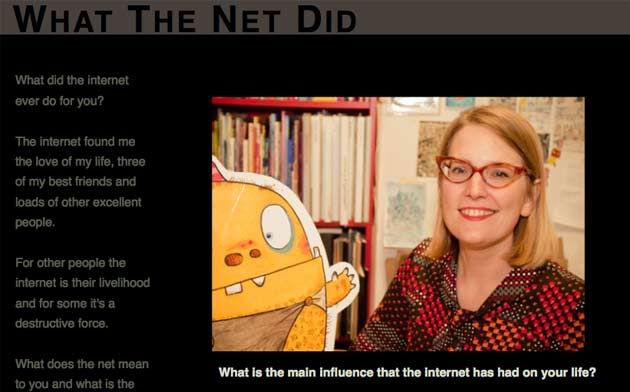 And with Gary Northfield (who met Lauren – deadlyknitshade – through Twitter):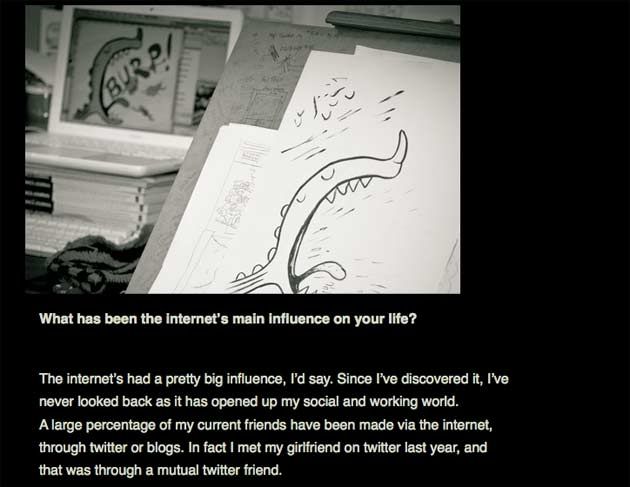 I took this blurry photo of Lauren at the shoot in our courtyard, wrapped in a section of the giant scarf which her knitting gang once wrapped around all four lions on Trafalgar Square: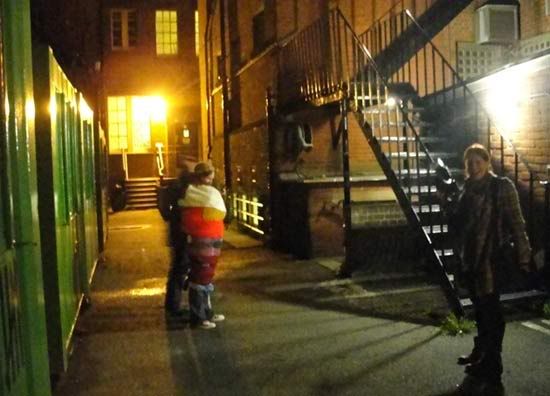 Lauren looked like the caterpillar in Alice in Wonderland, just without the smoke rings.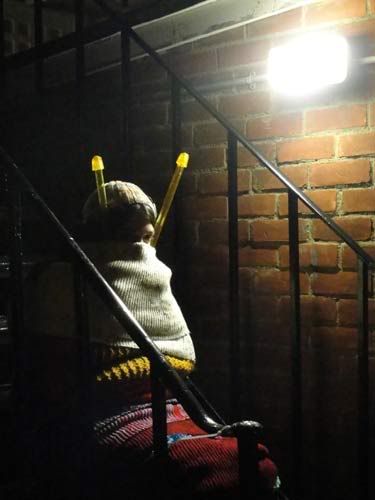 Here's Laura Babb's main photography website. Thanks, Laura!