viviane schwarz's tractor of many colours
Ha ha! Best thing ever! I've been buried under an insane workload and freaking out a bit about deadlines, and the amazing Viviane Schwarz just sent me these photos!
It's Vern and Lettuce's tractor! And she found this fabric in the street, that looks just like farmland. How cool is that?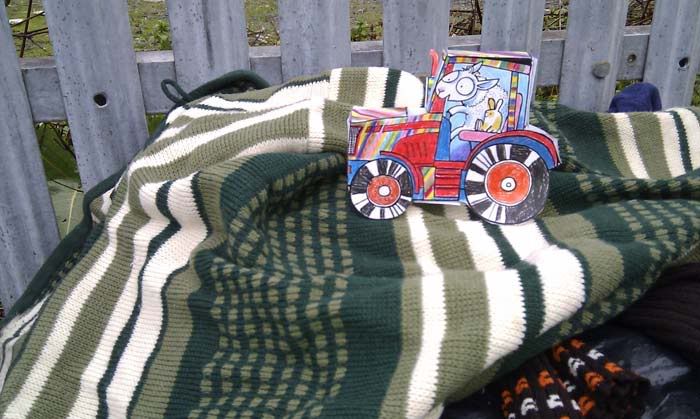 Here's the link if you want to download your own Vern and Lettuce tractor to print, colour and cut out.