viviane schwarz: top book picks
Hurrah! A big thanks to fellow writer and illustrator Viviane Schwarz, for including Vern and Lettuce in her fave picture books from the past five years. (Well, most people would probably call it a comic, rather than a picture book, but this comic is a book with even more pictures than a picture book, heh heh.)
Have a look at the list of 49 books, by the winner's of this year's Booktrust Best New Illustrators Award. It's fascinating to hear what they have to say about them. Here are all of Viv's picks: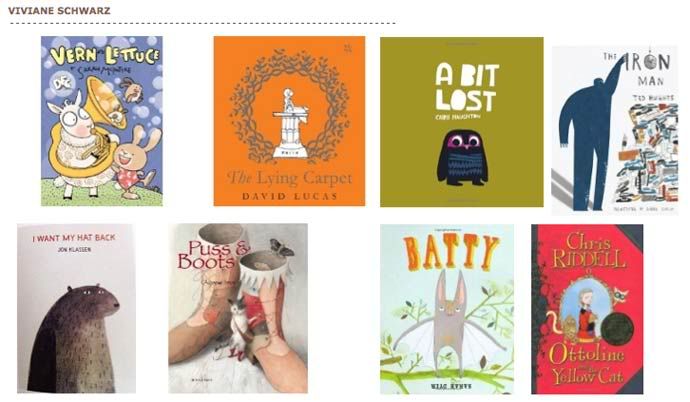 About Vern and Lettuce, she wrote:
I was more excited about this book coming out than any of the others. This is a collection of all the comic adventures of Vern, a kind and diligent sheep, and Lettuce, a lively rabbit, plus all the other tenants of a busy council estate somewhere in a part of South London populated by talking animals. I already loved every episode I got my hands on before this collection was published – they were featured in the Guardian for a while, and in the DFC magazine (home and springboard for many great children's comics [but sadly now defunct/Zoe]). Many of my favourite books as a child were collections of magazine comics. There is something very generous about them, they way they build a world which materialises at full blast on page one and then settles into place a little bit more with every story. Reading Vern and Lettuce is like visiting a particularly exciting aunt and uncle. The stories are driven by a tremendous sense of adventure, growing ever larger – from the grand experimental re-styling of Vern's fleece in the beginning to the triumphant airship ride in the end, when we see the whole world the comic has built up from above. The characters are so loveable and alive that, having read the book, you might find yourself squinting at the real world when you next leave the house and see them walking with you, waiting to see what brilliant thing will happen next.
Disclosure: yes, I'm friends with Sarah, but the reason I really wanted to become her friend was that I loved this comic, so there you go.
Ha ha… and just maybe Viv's cat book, There are Cats in This Book, was one of the reasons I wanted to hang out with her. If you haven't read it, it really is as close as you can get to a perfect book. And I'm very much looking forward to the launch of her latest book with Alexis Deacon, A Place to Call Home this Tuesday, the 3rd, 5:30-8pm at Colour Makes People Happy, 53 Grove Vale, East Dulwich, London SE22 8EQ. And you're all invited! (Here's the Facebook event page if you want to note your RSVP there.)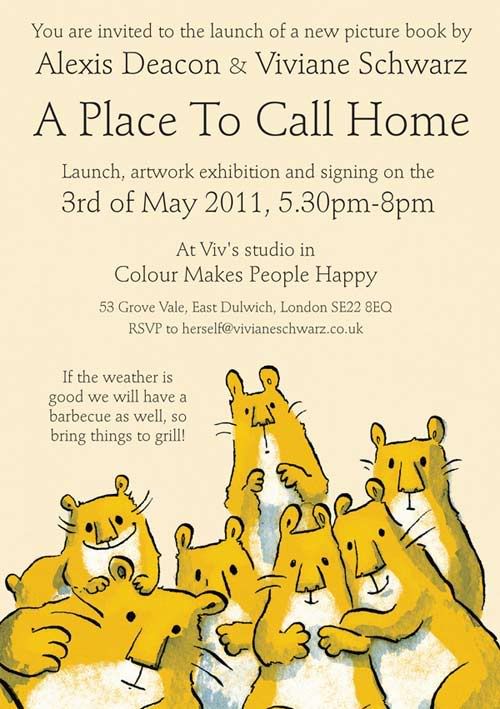 Do keep an eye on Viv's blog, I found this rather fabulous animation there the other day, by Jon Klassen, who made one of the other books she picked, I Want my Hat Back. (Read more about it on her blog here):