vern & lettuce take up sports of sorts
Thanks so much to everyone who helped me come up with ideas for these pictures! I've just packaged them up to send up to my auntie in Glasgow and now she says she'll not only take me out for a nice lunch in town, but tea and cake as well! Bargain.
Apologies if I didn't go with your idea, there were several very good ones! I think tortipede suggested the closest thing to what I used for the golf picture and actually, he was probably the closest for the tennis picture, too, but I'll give a print to nabbit for effort if he wants one. Guys, could you let me know which of the two prints you'd like, and I'll pop them into the post for you.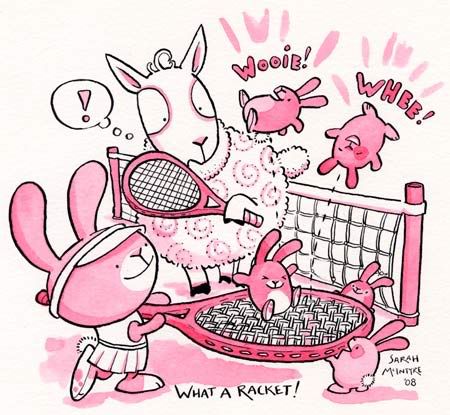 (I'm keeping the post locked so my first cousins don't stumble upon it and know what they're getting for Christmas.)
I got really into these two pictures as golfing visual references: