vern and lettuce take a little detour to paris
I hear from one of the bunnies that, while Vern and Lettuce are still planning to visit Derek and Lenny somewhere in the English countryside, they somehow managed to drive their tractor through the Eurostar tunnel. (While this sounds horribly dangerous to me, it's probably a little easier at the moment, since the few trains going through right now are reportedly going very slowly.) On the other side, they've gone to stay with Emma and Luc, who are in Paris during the holidays.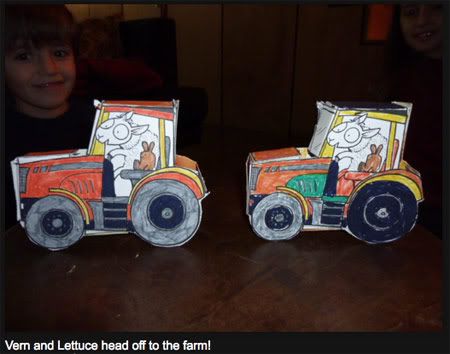 If anyone else wants to download Vern and Lettuce's tractor from The Fleece Station blog, feel free to send along photos and I'll do my best to post them here!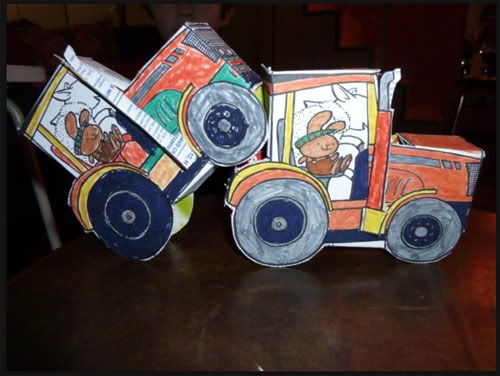 I wonder if they'll end up staying in Paris, I can imagine Derek's cold, wet field won't seem so appealing after Emma and Luc start feeding them Crêpes Suzette.