vern and lettuce head off the farm!
Vern and Lettuce's best friends, Derek the Sheep and his buddy Lenny have invited them to the countryside for Christmas. And no snow, dodgy buses or bad trains are going to keep them from going! They've hijacked a roadside tractor and one of the bunnies rang to say they're halfway there already.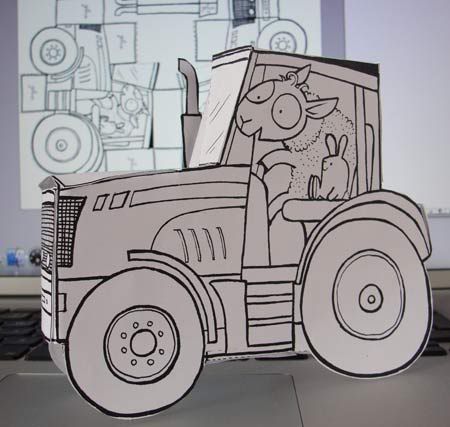 A bit of spare time while you're stuck in the house during the holidays? Why not print out the tractor Vern and Lettuce hijacked and get colouring, cutting and pasting! You can download the free pdf file over here on the Fleece Station blog.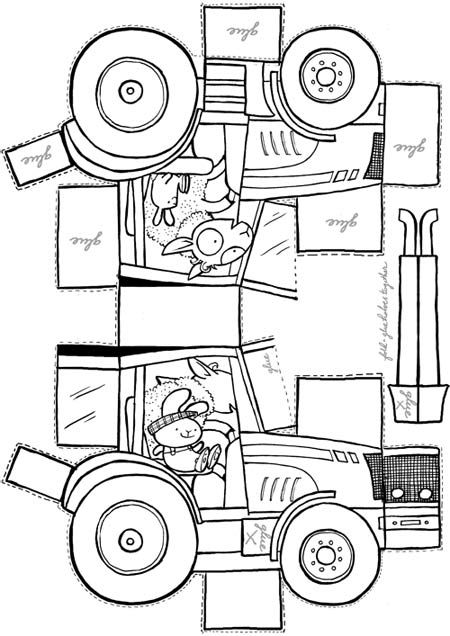 And while you have some extra holiday time, think about contributing a page to The Pickle, Vern and Lettuce's online magazine …written by YOU!
Links: Have you seen, my studio mate Ellen Lindner has reviewed Posy Simmonds' talk at last week's Laydeez Do Comics Event on their official blog? Read it here!. (And here's my write-up, it was a great evening.) Ellen's also interviewed Gill Hatcher, a 23-year-old comic artist based in Glasgow, who gives some great insights into the state of Glasgow's growing indie comics scene.
Speaking of Scotland, Alexander McCall Smith wrote a lovely poem about Scottish winter and used Forbidden Planet International Joe Gordon's photo along side it. (Nice one, Joe!) Have a look at it over here.
Thanks to Shabbir Hussain at Comic Buzz for your fab review of Vern and Lettuce!
And loads more great reviews over at The Comics Bureau, with our very own Gary Northfield and my picture book co-creator David O'Connell.