varmints premiere!
I'd been wanting to go to this launch SO badly. Tickets were incredibly limited (my Write Away ticket was revoked due to lack of room) and I really didn't think I'd get to go. But an hour and a half before the launch, Marc Craste got in touch and said I could take up one spare ticket, hooray! After my all-nighter, I did a quick switch from pyjamas to cocktail dress; now I'm back in pyjamas. I've only had about two hours sleep in two days, whew.
Here's my review for Write Away. I know its coordinator, Nikki Gamble, is off dining with the queen of Denmark at the moment (really!), so I'll get it up quick here.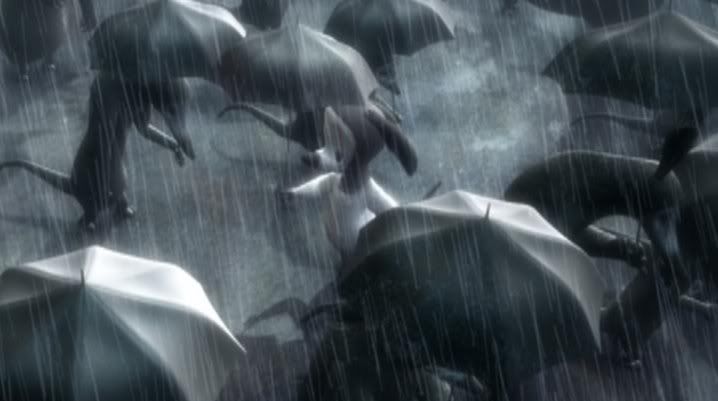 Review:
What a triumph! At the Curzon Soho, Studio AKA proudly launched their showcase 24-minute animation, Varmints, adapted and directed by Marc Craste. The film started as a Templar book written by Helen Ward and illustrated by Craste, and follows Craste's 2004 Bafta winning film Jo Jo in the Stars.
Just before the screening, Producer Sue Goffe talked about the challenges of producing such a long piece of animation when the studio typically deals with animations of about 60 seconds or less. Goffe said that the only way the studio could deal with a task of this size was to have a lot of extra projects going on at the same time to fund the work, and she thanked their clients for keeping them so busy. In his down-to-earth, slightly bumbling way that makes him so instantly likeable, Craste thanked her and the rest of the team of 36 people, including CGI Supervisor and Production Designer James Gaillard, Music composer Johann Johannsson and Sound Editor Adrian Rhodes.

Marc Craste and Helen Ward
The room was buzzing with excitement as guests filed into the cinema, and several Studio AKA team members commented in passing that they had deliberately avoided watching large chunks of the film, or certain parts of the film, so it would have more impact on them when seen as a whole.
Having seen a short clip of the film at the book launch in November of last year, this reviewer was prepared to be impressed. And the film was jaw-droppingly good. The animation team perfectly captured the magic of a sparkling meadow. With powerful compositions and dramatically limited colour palettes, the team have created a city that feels hugely menacing and and at the same time very stylish, with its cowed army of commuters, a concrete canyon which overtakes the little varmints' natural world. This reviewer had goosebumps from the dramatic visual compositions and colour palettes which gave the film such a magically charged atmosphere, almost a glimpse of something like heaven.
The main characters look remarkably vulnerable and cuddly, without seeming overly sentimental, and may find more wide-ranging appeal than those in Jo Jo in the Stars. The musical score carries the film powerfully forward, with a thundering performance by the City of Prague Philharmonic Orchestra and Chorus. After the film, a rep from Waterstone's Harrods laughed as she pointed out that as the credits began to roll, both of us simultaneously put our hands up to chests in amazement.
Templar publisher Amanda Wood mentioned how keen she was to get the animation taken up by television. Surely it's not IF the channels will take up the film, but how hard they will have to fight to get it. No doubts, this film will be a classic.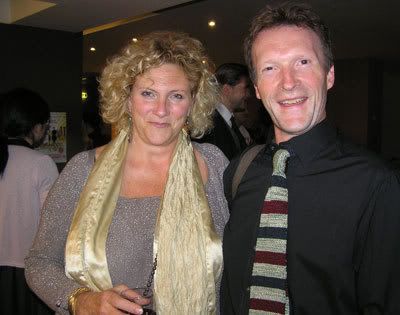 Amanda Wood and illustrator Grahame Baker Smith
Note: As well as being an accomplished illustrator (who incidentally was a classmate of Dave McKean), Grahame Baker Smith is getting into comics and is working hard on a graphic novel… keep an eye on this guy!