time out kids
Here's what arrived in the post when I was away in China!
I had SO much fun with this commission from Time Out Kids editor Emma Perry. This is the summer issue and it has loads of great tips about what to do with kids in and around London. (Only one mistake, I'm just the illustrator of You Can't Eat a Princess!, it was written by the lovely Gillian Rogerson.) References include my fab studio mate Deadlykniteshade's giant plastic knitted squid Plarchie (who has his own blog) and Panda Panda cafe in Deptford.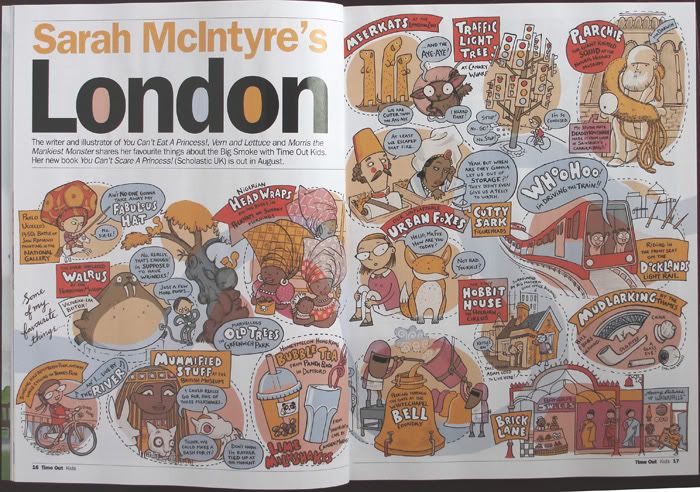 Look, Panda Panda hung the print of it on their wall!
And Stories from the Web gave me such a surprise when they tweeted a link to this video, with Michael from Erdington Library in Birmingham demonstrating his remarkable book spinning abilities. Using none other than Vern and Lettuce and Morris the Mankiest Monster! Fabulous! 😀 (Follow them on Twitter as Sftwtweets.)
Apologies if you've e-mailed recently and I haven't responded yet! I'm having a heck of a time sorting through three weeks of e-mail.