thought bubble approach
I was drawing this alpaca when I suddenly thought it would be even funnier to draw alpacas as ghosts (see two entries back). But this one still makes me smile, so I'll post it.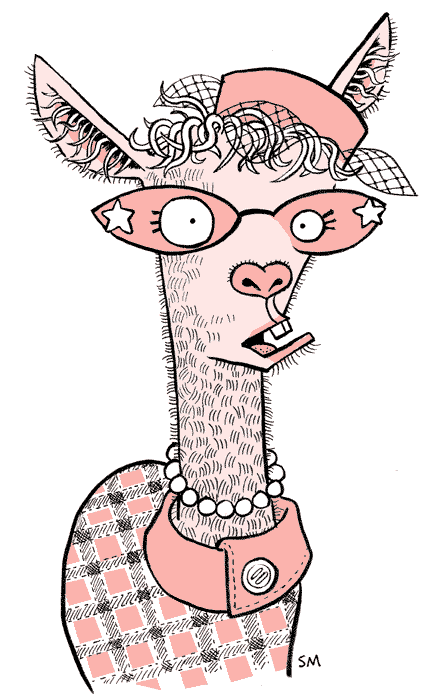 Are you coming to Thought Bubble festival in Leeds, the biggest and best British comics festival of the year?

The festival runs Sat the 19th and Sun the 20th, and my writer for You Can't Eat a Princess! and You Can't Scare a Princess!, Gillian Rogerseon will be running a Pirate Cove Activity Table, where you and the family can design pirates, make pirate comics and generally chill out and have fun amidst all the other comics goings-on.

And our Nelson anthology launch! Quite a few new books will be launching at the festival, and we're awfully proud of ours, published by Blank Slate.
You can read interviews with some of the creators here, including Woodrow Phoenix, Jamie Smart, Simon Gane, Ellen Lindner and Rob Davis.

I'll be talking on a panel at Thought Bubble about Nelson with several of the creators from 11-11:45am on Saturday, please come show your support! 🙂
My comic, Vern and Lettuce has been shortlisted for the Leeds Graphic Novel Award, so I'll be giving a little talk about it to schools on Friday the 18th at Leeds Central Library, 1:30pm.
You can find a full programme of the festival, running all week, here on the Thought Bubble website. Hope to see you there! Almost everyone I know in comics is going to be there, it'll be fabulous.