there are live hot dogs in this book
Oh my goodness! You totally have to see what these kids in Indiana made, these are hilarious! They're in response to Viviane Schwarz's There Are Cats in This Book. These books are going to give me hiccups from laughing. Ah, here's Viv's blog post about it.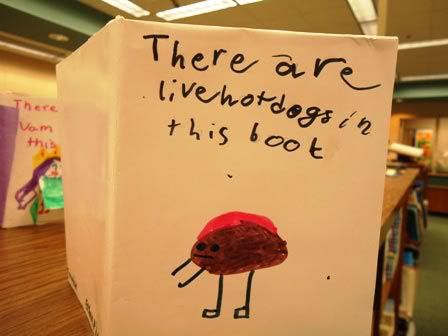 Here's the book, if you haven't seen it yet:


Keep an eye on Viviane's blog, loads of great stuff going on there.