the fleece station's in the beano max!
Look, we've taking to the skies with Derek the Sheep and Lenny! Life doesn't get better than this. Cheers, Gary!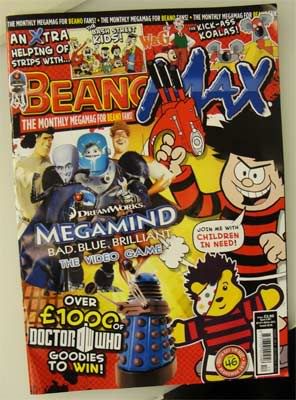 See everyone this weekend in Leeds at Thought Bubble! Besides my picture book writer, Gillian Rogerson, and the whole Fleece Station studio, it looks like a huge number of the DFC crew are going, so it'll be smashing.

The Fleece Station on a plane. Front row: Gary Northfield, Lauren O'Farrell, Ellen Lindner (I have to sit with the sheep.)
If you're in Bristol on Dec 2nd, go hang out with the Etherington Brothers (creators of the DFC Library's Monkey Nuts and see Lorenzo's artwork on show! Details here on their blog.