that's one crazy monday
Here's a comic I made about the day I found out the DFC went under. It started out as one of those days in London where everything's just a bit magic. And the DFC is a bit magic, too. Did you see Gary Northfield's strip and cover in today's issue? So fab.
I'm almost done with my second UK picture book, just the covers due on Tuesday. So I haven't had much free time, but I've been picking away at this comic since last week, keeping it almost to stick figures.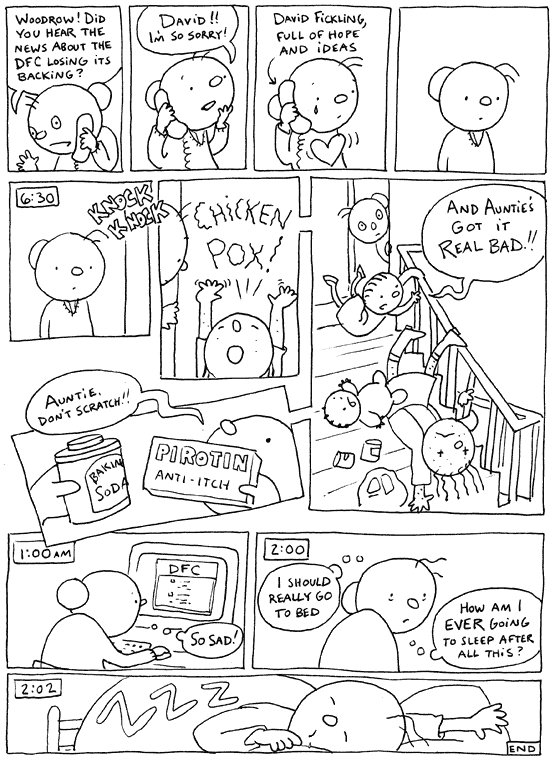 (Link to the David McKee interview)
Don't forget, Vern and Lettuce is still running in the Guardian Saturday Comic, in the Family section! It's episode four, and I've had more comments from kids about that particular strip than about any of the others.