surprise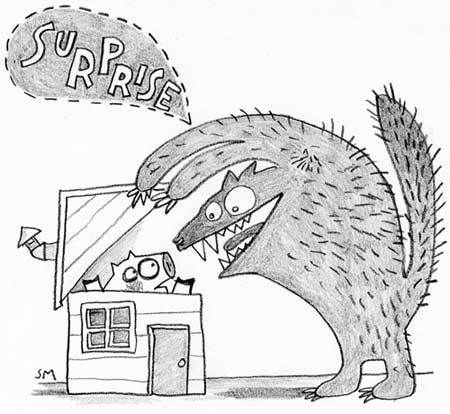 I was trying to think of something I could draw real quick this morning. But I like how it came out. I am so sleepy I had to look up how to spell surprise.
BBC 4 is doing a 'Comics Britannia' season, celebrating UK comics. Lots of good articles and links here. (And there's a full archive of Paul Gravett's articles on comics here).
An amazing website I found recently is the London Transport Museum's online poster collection.