surprise mini break!
I haven't been posting morning sketches because, for the first time ever, Stuart took me off on a surprise holiday! We did lots of hiking in the Sussex countryside, drank ale and soaked up three days' unbroken sunshine. I didn't even manage to do a single sketch, we just tramped around the hills, munched wild garlic and looked at stuff, while the birds went absolutely mental and the lambs did flips in the grass.
We stayed in the village of Alfriston, in the Cuckmere Valley, which turned out to have one of the best indie bookshops I've seen, Much Ado Books. They had a great range of high-quality small press books, many by Hand & Eye letterpress, including albums of work by Eric Ravilious, Edward Bawden and Chris Brown (one of my lecturers at art college). I spotted Woodrow's book, Rumble Strip and about a zillion things I wanted to buy. I got it down to a few books, including one called Fattypuffs and Thinifers, a giggle-inducing text written in 1930 by André Maurois with hilarious illustrations by Fritz Wegner.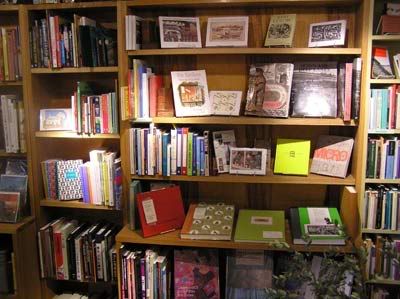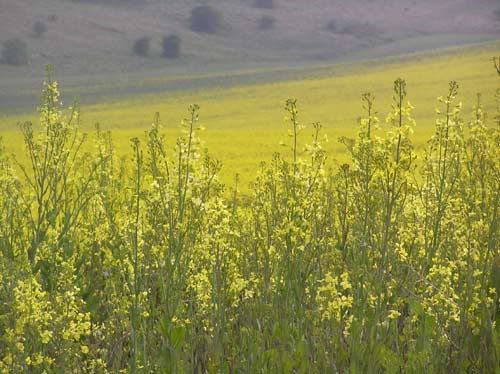 Some meadow larks were having a jam session in the air above this field of rapeseed flowers. Stuart and I stood in the middle of it for a good while with happy, silly just-got-into-the-country expressions on our faces.
We just had to buy chocolate at this shop in Firle, on the walk between Glynde station and our B&B.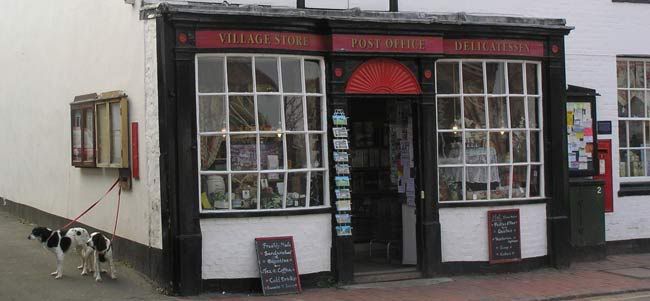 We had a great riverbank picnic today of pie and plums that we bought in this deli.

Alfriston high street sports this quirky old-time music shop, complete with plaster Victrola dog looking out the window.
I loved the way the yellow flowers gave the hills a strange glow in places.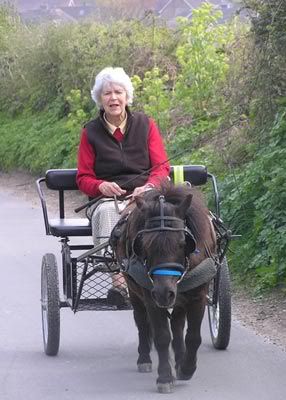 This woman came driving by us just as we hiked into Alfriston. A little too cinematic to seem true, but hey.
Lots of varied scenery: we started one hike from the white bridge at Alfriston and walked to the white cliffs near Beachy Head.
Okay, very tired and slightly sunburnt… off to bed with me for now.