studio warming party!!!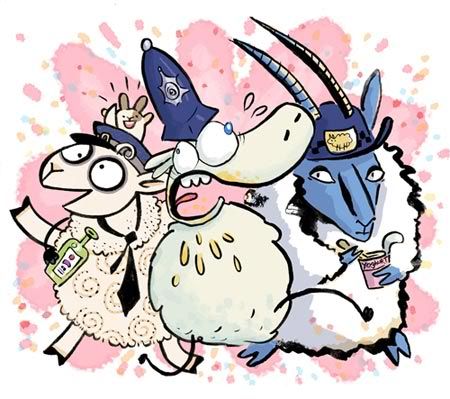 If you're anywhere near London, come cuddle up Gary, Viviane and our flock of woolly buddies at the Fleece Station!
It's at the Old Police Station in Deptford, and you can come along at 4pm for an auction benefitting the soon-to-be-opened Deptford Museum. It should be a good laugh and have lots of bargains and tea and scones. Then we'll slide right into our party (about 6pm). Bring your own drinks and we'll have sheep dip and nibbles available and it will all be chilled out and lovely.
Deptford Museum link
Studio details
Old Police Station, 114-116 Amersham Vale, come in through the big metal gates around the side of the building, on Napier Close.
Transport:
New Cross station: go out, turn left, 5 min walk
New Cross Gate/ Deptford rail stations: 10 min walk
Deptford DLR: 15 min walk
Buses 53, 453, 436, 171, 177
Google map