strange drawings of rocks
Look what I saw today!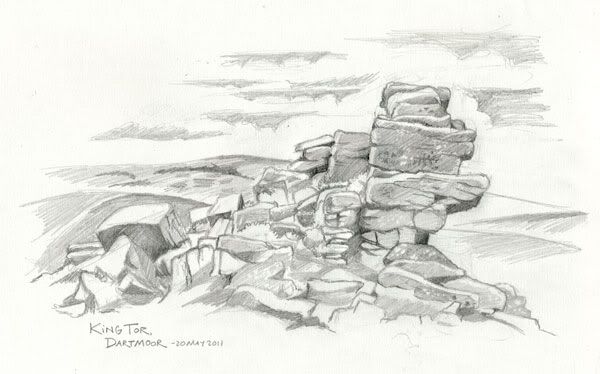 And, coincidentally, here's what the writer Philip Reeve also saw today. Strangest thing!
These are called 'tors' and they are dotted around Dartmoor like the ruins of ancient alien civilisations. Here's a little 'at home with the Reeves' scene. Sam Reeve and I did a comics jam last night before dinner.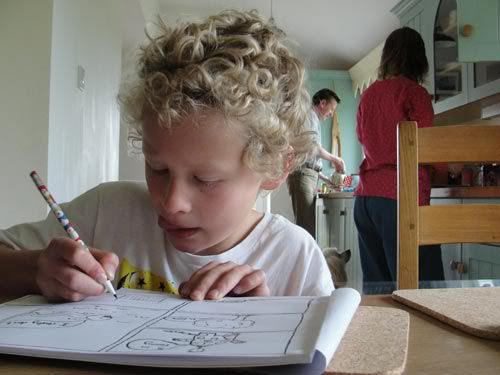 Today Stuart, Philip and I went on a fantastic hike to Natsworthy (a name which mysteriously also appears in Philip's Mortal Engines books) and back via Hameldown. Yesterday we drew lots of monsters, but I'll save that for the next blog post.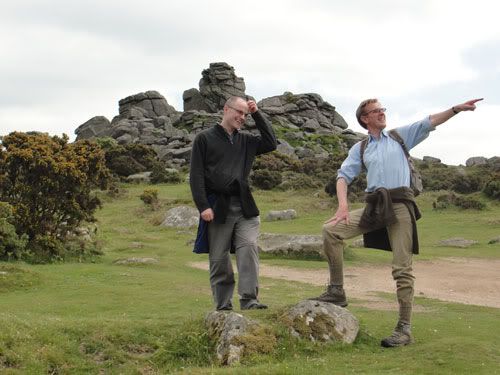 Keep an eye on Philip's blog, where you may see more of what we're getting up to out here in Devon.