spider queen
For my morning warm-up sketch, I couldn't resist challenging darkwaterfrey's magnificent portrayal of Tozo's Spider Queen. I loved his, but I had a totally different picture of her in mind.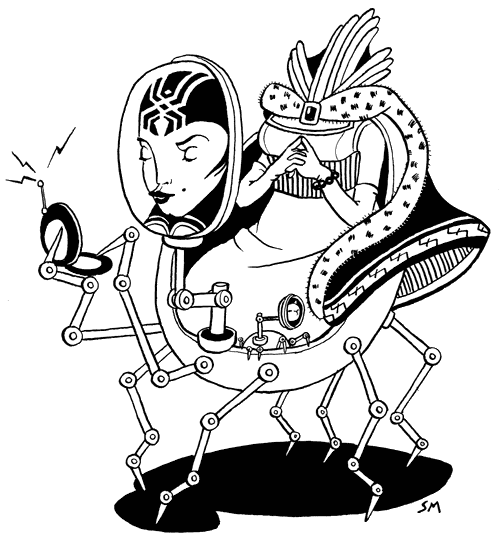 I got a tip-off from the DFC's Dave Shelton: if you're anywhere near Inverness on 14-15 Feb, don't miss the 2nd Highlands International Comics Expo. Dave will be having a fling there with a lot of other good comics folk.
And I just had a second-hand greeting from my second cousin in Berkshire, via DFC Headquarters, where she submitted her ideas on what the letters DFC stand for. (Hello, Alex!)
Over on libba_bray's blog, I just saw this year's must-read book: Pride and Prejudice and Zombies. Fabulous.
Edit: Cool link from Louise at DFC Headquarters to a giant spider sculpture in Ottawa. I think it's the same one that was on display for awhile in the Tate Modern's turbine hall …that one made a big impression on me!