space hop to leicester!
Whoo hoo! Here's me pretending to drive Eric, one of the two Leicester library buses. Librarian storyteller Ian Burley and I set up shop in sunny Abbey Park and had a blast drawing aliens with all the little astronauts we encountered on our voyage.
Thanks to all three libraries – St Barnabus, Beaumont Leys and Evington – who invited me to do Summer Reading Challenge Space Hop events. Here's the fab St Barnabus staff, including the lovely and mind-blowingly multi-lingual storyteller Jyoti Shanghavi (in green), whom I met on my last visit:
I stayed with comics buddies Selina Lock (girlycomic) and Jay Eales, Factor Fiction publishers and two of the organisers of Oxford's annual Caption comics festival, happening in less than two weeks! (It's Sat, 31 July – Sun, 1 August.)
On my last visit they'd mentioned the collection of amazing curry houses on Belgrave Road, so this time I took them up on it and we went to Bobby's Indian Vegetarian Restaurant. And whoa… Let me tell you, it was THE BEST INDIAN MEAL I've ever eaten in Britain! And that's saying a lot! I was in total heaven. The Gujarati sauces were perfect, even the fiercest carnivore would never have missed the meat, the spices were just too good. At the end, I asked the owner, Mr Lakhani, for a business card to take away and he generously loaded us up with a box of complementary Indian sweets.
I love Bobby's! I would go to Leicester just to eat there.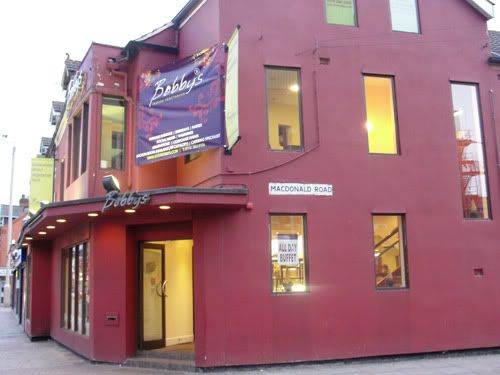 Unfortunately, I didn't manage to get a photo of the gang at Beaumont Leys, but here's the fab crew at Evington Library (I mostly focused on You Can't Eat a Princess! because of the space theme, but they also got to see Morris the Mankiest Monster and take sneak peeks at Vern and Lettuce and When Titus Took the Train:
And one of the hundreds of aliens drawn in the last two days:
One more pic with the library bus, with Ian and Darren (the real driver of the Book Bus):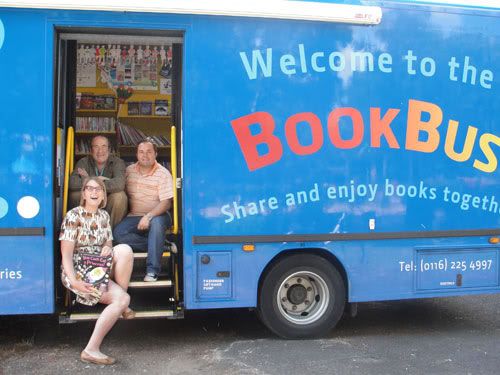 Thanks to Selena (pictured) and Jay for keeping me, and wonderfully organised Space Hop co-ordinator Sandy Gibbons (on the right), you guys rock!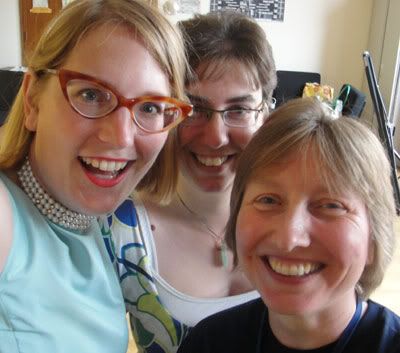 Speaking of space stuff, have you seen Darryl Cunningham's latest comic, The Moon Hoax? Go read it!