so dainty, so modern
The morning sketch I posted today was actually something I drew yesterday, so I was itching to make a picture today that wasn't work-related. I was flipping through an album of 1930s posters, found this funny advert, and decided to redraw it roughly in the style of an illustrator whose work I really like, Simms Taback. It made me really happy the way it came out.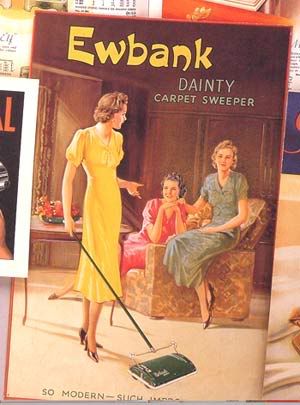 (So if you're looking for something to draw today, you could try copying an advert in the style of your favourite artist or illustrator.)
In the meantime, I'm going to go buy a new cleaning appliance and invite all the girls round for a look.