sheer vanity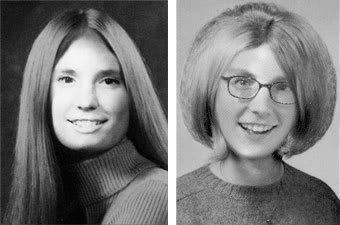 I was so surprised when my illustrator friend Kim Toohey sent me a crazy-hair photo of myself, so I just had a look at this fab website, Yearbook Yourself. Just curious, can anyone guess which was my real senior year photo?

So then I had to dig up an older yearbook, and scanned this picture. I was wearing one of those ubiquitous-at-the-time rainbow shirts that go from arm to arm.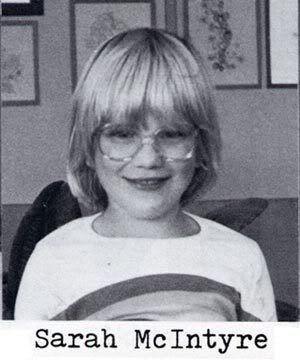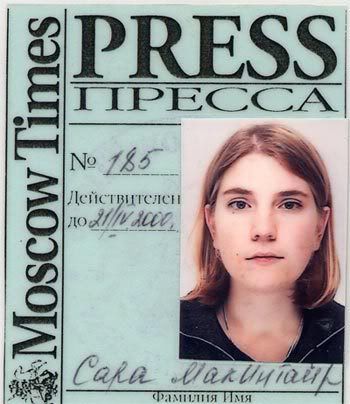 And I also found my old press card from The Moscow Times. You can tell my diet was a little bleak at the time.
Okay, now I'm mostly done being vain for now. Go have a look at all these great comics we're getting in for the SCBWI Comixtravaganza!
There's going to be a amazing studio aka retrospective screening at the National Film Theatre on Sunday, including the incredible Varmints animation. Details here. I SO wish I could go, but I've already booked tickets for Comica, which is also sure to be good.
Question: Does anyone want a spare ticket to the talk by Dave McKean at the ICA this Sunday at 2pm? Stuart can't go now and it cost me £6, but I'll sell it for a fiver. You'd have to meet me at the box office to collect it. Edit: Ticket taken, thanks!
One more vain thing, don't forget to book a ticket for the Comica panel I'm doing with DFC colleagues Gary Northfield, Adam Brockbank, John and Patrice Aggs on Sunday, 23 Nov. Details here!