seattle people, go see david lasky's show!
I'll blog about Paris soon, but this event's coming up soon, on Thursday, 9 Feb in Seattle. Do you remember that blog post I did about Dave McKean's Hypercomics exhibition? Well, it had this photo in it…
… and it inspired fab Seattle comics artist David Lasky to draw this! How cool is that?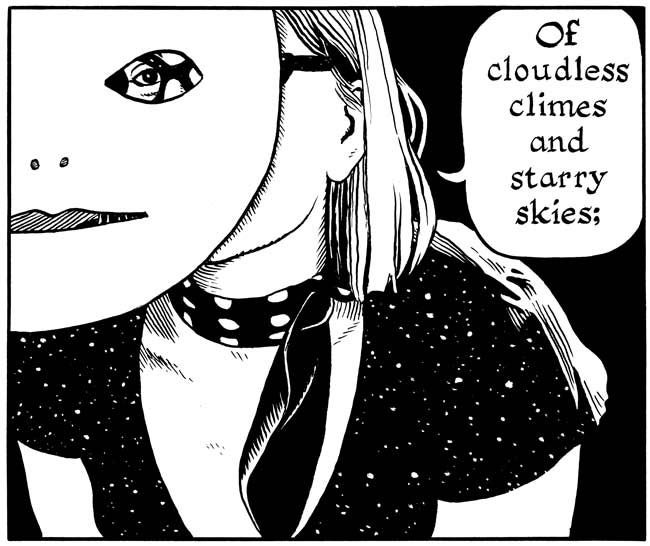 David writes: I just completed a commissioned comic: an adaptation of She Walks in Beauty by Lord Byron. I will be debuting the original art, and exhibiting comics and illustrations of beautiful women (for example, Wonder Woman), for the Capital Hill Art Walk on Feb 9, 2012, at the People's Republic of Koffee: 1718 12th Ave in Seattle. The opening happens from 6 until 10pm, with an open mic at 8pm and jazz at 9pm (so show up early if you want to hear my voice). Also on display, a few Oregon Trail pages, some classic Lasky pages, and some crazy experimental stuff! The show will be up through the month of February, and will be for sale (and priced to sell — and, uh, would make a great Valentines Day gift…) The Lord Byron adaptation will appear later this year in an anthology called The Graphic Canon.
Here are a few more panels. (And here's hoping the McIntyre clan will turn out in full force!)