saying goodbye
This week's been a bit hard, saying goodbye to my little neighbour friend, who's going to go live with her mum in Nigeria. She's never lived there before, only visited, so the move's going to be a big one for her. When we said goodbye, I wanted to put one of those tags on her, like Paddington wore, saying 'Please look after this bear'.
I'm glad she's going back to be with her mum, but I'm going to miss her an awful lot. She was one of the main inspirations for the bunnies in Vern and Lettuce, always popping up at our place and getting me to do fun stuff with her.
Her last evening, we spent going a bit crazy with the dress-up box. She loves the fact I have a big case full of costume gear. I'd added a lot of princess-y outer-space stuff this year, which pleased her to no end.


A couple weeks she said to me (as we were making a Roman toga), with a slightly patronising but tolerant tone to her voice, 'Sarah, you DO know you don't do anything the way other people do things, right?'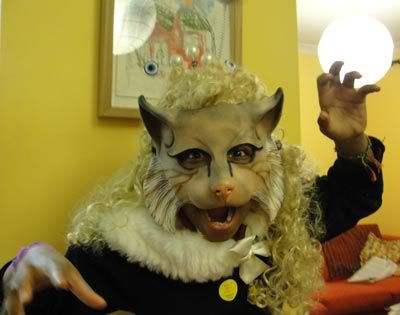 I'm glad her plane got out before the snow hit, but I'm sorry she missed today's blizzard, she would've loved it. It'll be hot summer in Nigeria. Here's some photos of us playing in the last big snowstorm. I think she's possibly the most fabulous kid I've ever met.