sad day for the DFC
I don't know if you've heard the news yet, but with the recession and all, Random House had to pull the plug on the DFC.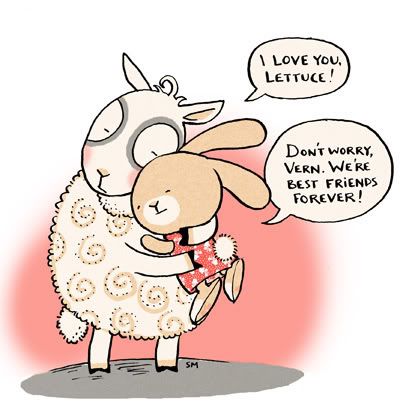 Press release: Children's Comic, the DFC, Up For Sale
The DFC, a weekly comic (launched May 2008) for boys and girls is up for sale, following a decision by The Random House Group to cease publication.
Philippa Dickinson, MD RHCB, said: "We are very proud of the DFC and the reaction it received from families, schools and especially the children who have enjoyed reading it. It is an innovative concept which we have been very happy to back. There can be no successes without taking risks, after all. Unfortunately, in the current economic climate, we have decided that the DFC is not commercially viable within our organisation.
"David Fickling, the staff at the DFC, and all the comic's contributors have worked tirelessly to produce what is an amazing weekly publication and we would be delighted if a buyer could be found who would like to take the DFC on as a going concern"
If no buyer is found, the title will close on March 27th.
Enquiries:
Maureen Corish
Group Communications Director
The Random House Group
0207 840 8878
It's been a hard couple days for everyone involved. E-mails have been flying and phones have been ringing, mostly contributors expressing how sad they are about it, but also saying what a wonderful thing the DFC has been, how we made some amazing comics, some great friends, and that we will always be proud of it.
I'm not looking forward to the inevitable flock of British naysayers, those guys who sit around on internet blog sites and say 'I told you so'. Yes, David Fickling took a huge risk with this comic. But he also started up a lot of careers in comics that are going to go far and got us really excited with his enthusiasm and dedication. And I respect him so, so much for that, and want to say that I am proud of him and fond of him and I hope the rest of the comics community will be supportive to all the people who put so much of themselves into this project. Thanks so much to my editors, Ben Sharpe and Will Fickling, who helped me along from my first comic, when I wasn't sure what I was doing. Everyone on the DFC team was lovely, I would say I'll miss them but I think many of us are going to stay in touch.
All this doesn't mean it's completely over! Just that the DFC, as it is now, will only run to Issue 43. But that doesn't mean you won't be seeing your favourite characters again, we'll just have to wait and see.
Edit: Related post by James Turner – eruditebaboon – (of Super Animal Adventure Squad) here.
Comments by Wilbur Dawbarn – wilburonline – (of Bodkin and the Bear) here.
and Emma Vieceli – emmav – (Violet) here.