rudyard kipling had a great desk
Yesterday Stuart and I took the train out to Robertsbridge station in East Sussex and walked through fields and little woods to Bateman's, the home of Rudyard Kipling.

Here's where we got off the train:

We'd hoped to catch some bluebells before they all wilted and we were just in luck. Here's Stuart merrily frolicking in them. We ate lots of wild garlic we found along the way and had terribly stinky breath all day.

I liked this weathervane we saw while walking through a pig farm.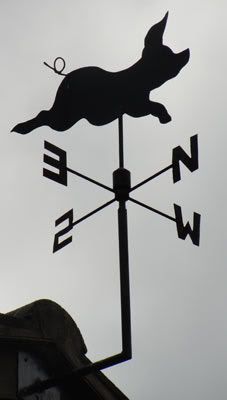 Here's the view, pulling up to the lovely Jacobean house. Made us feel like we had dropped into a Merchant Ivory film, maybe Leonard Bast and his bluebell fields in Howard's End.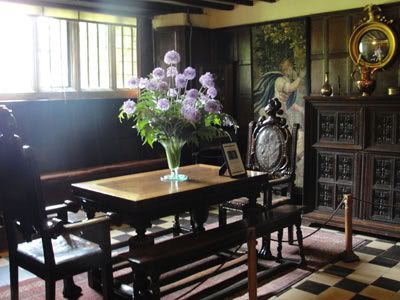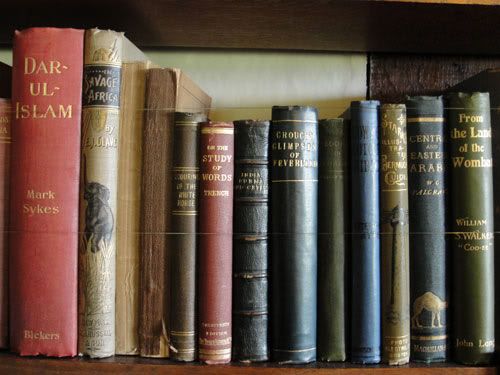 Kipling's book collection would look shocking in a modern-day writer's house, unless they were trying to be ironic or something. Lots of stuff about savage Africa and the mystical orient. Interesting to browse.
The gardens were pretty impressive, they went way back until you crossed a river and reached a flour mill.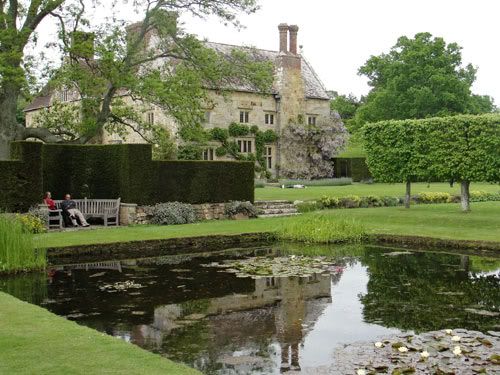 And the inevitable National Trust tea room stop: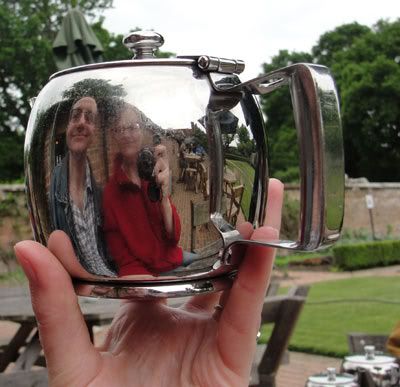 Going back, we walked through a field of hops and I took lots of reference photos of the patterns made by the strings holding up the hops. They look amazing, I'd love to draw them sometime. It would be quite abstract, I think.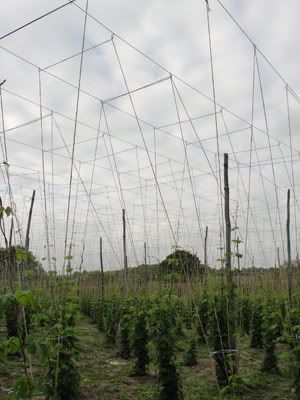 Stuart grew up in Kent (which has lots of hop farms) and he remembers the school paperwork including a rule that parents weren't allowed to take their kids out of school to send them hop picking. The first time I saw hop picking was in the film Last Orders, with Bob Hoskins, Michael Caine and Helen Mirren (good film).
Hop Picking in Kent, 1929

YouTube link
Hurrah, lovely weather and quality time spent with hubby, hopefully making up for not seeing him all weekend. (He didn't fancy cosplaying in the Docklands.)