red noses are silly
Here's what that malarky's about if you live outside of Britain and don't have to endure digitised laughter while you're standing at the supermarket checkout.
Some lovely Vern and Lettuce art!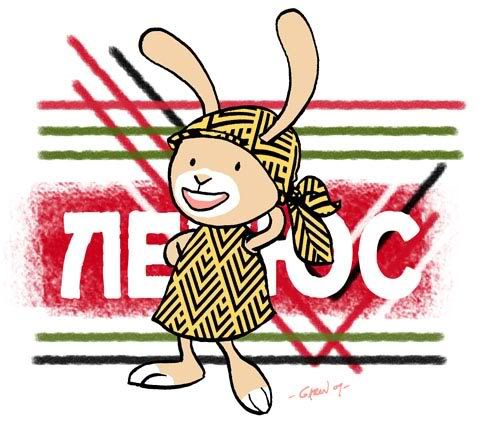 This by Garen Ewing! (That's rainboworchid). Lettuce as Soviet worker chick! This relates to our gallery visit the other day; I kept spotting this Popova print that looked a lot like a Vivienne Westwood pattern on a dress I sketched in Bath last year.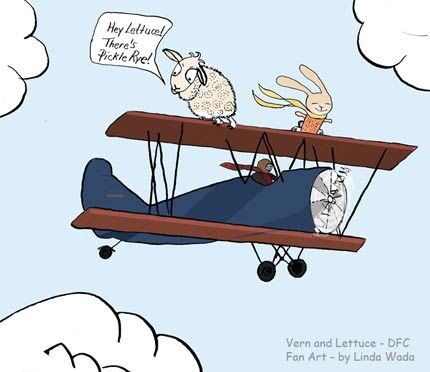 And this one's from Linda Wada! I think it might be the same Spad XIII I drew for Garen. Cool, thanks so much!
Now what is up with Last FM? It's a fairly recent discovery for me and I love it, but it was driving me nuts yesterday. I banned Petula Clark's song Downtown three times and it still kept playing. And Christmas music. It's NOT CHRISTMAS.