pyjama history
I did this as a quick morning sketch, but I think I might come back to it. (Not just to fix the messy handwriting.) Pyjamas have so many stories behind them, and I didn't include all of mine.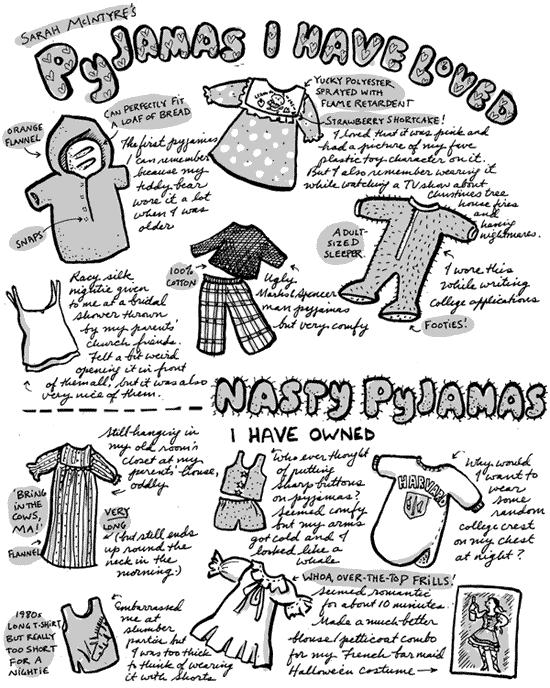 Good news! One of my favourite London book shops, Book Ends, has reopened! It used to be on Exhibition Road in South Kensington, but it shut down when the rents got jacked up, and the building's now a Le Pain Quotedien. It sold all sort of unusual picture books, cards and art supplies. Now it's based in the beautiful old-world street of Exmouth Market in Clerkenwell, just near another great independent book shop called Metropolitan Books. (The latter was one of the first shops to stock Simone Lia's 'Fluffy' books, before it got taken up by Jonathan Cape.) Do stop by and keep those two businesses ticking over!
Book Ends: 66 Exmouth Market, London EC1 4QP, tel: 020 7713 8555 (tube: Faringdon)
Metropolitan Books: 49 Exmouth Market, tel: 020 7278 6900
And I was tickled to learn that Answers.com has featured my story on their website!