princess beatrice's wedding hat and other festive things
Can I just say that I now have a new favourite royal? This has been my year of princessing, so I'm discovering just how much its success is not about elegance, but theatrical excess. Hurrah for Princess Beatrice, a brave kindred spirit in going a bit over the top. I love it. (Here's her hat, if you haven't seen it already.)
I think the Royal Mail should commission a stamp in her honour. Here's one suggestion. (Feel free to add a link to your Princess Beatrice hat drawing in the comments!)
The Fleece Station never passes on an excuse for a good party. (And we're also very fond of squids, which is why why got on a boat instead of watching the telly.) Here's Ms Deadlyknitshade, aka Lauren, with the fab couple who gave everyone a day off.
And Ellen Lindner with the set of royal wedding Top Trumps that Gary Northfield brought along. All day long it seemed at least two people were playing this.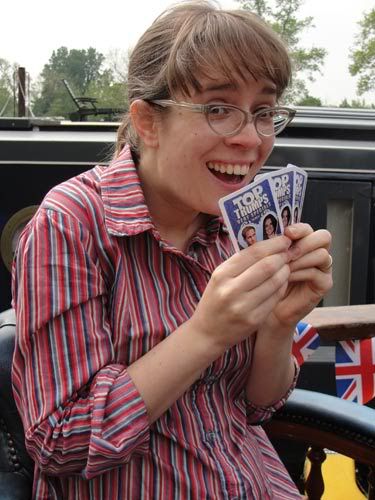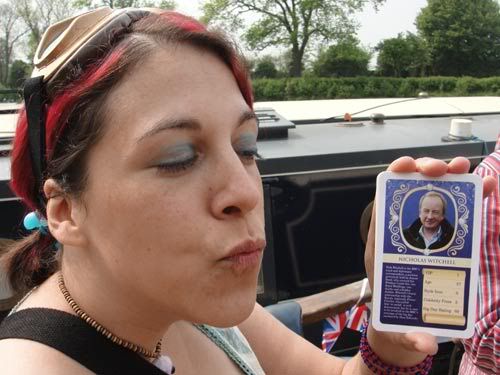 We were well dressed for a wedding.
And well provisioned.
Here's Lauren's marvelous twin sister, Natali, who, with her partner, Lee, invited us to spend the day on her canal boat, in the appropriately royal location of the water by Hampton Court Palace.
Thanks so much, Lee and Natali!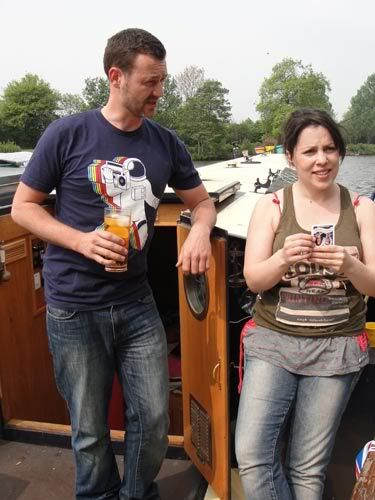 I spent much of the day in the sun, happily flaked out on the roof (here with illustrator Barnaby Richards).
After boating, we took part in some unmentionably heinous karaoke next to Smithfield meat market. (I'll just say that Ellen and I kicked it off with Lady Gaga's Telephone and I think Barnaby almost died of fright.) Stuart and I walked back across the Millennium Bridge and caught sight of lots more bunting along the South Bank.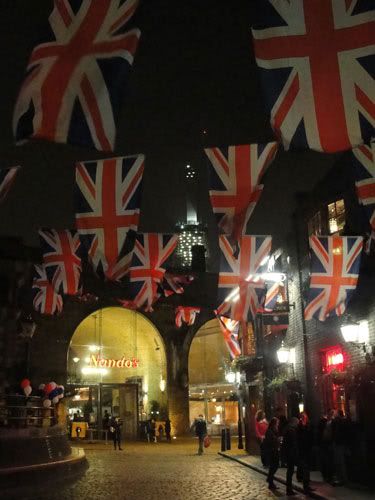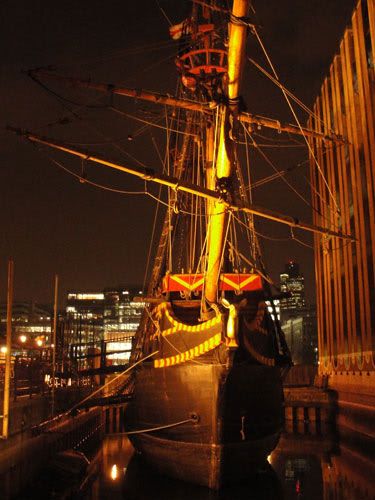 The Golden Hinde ship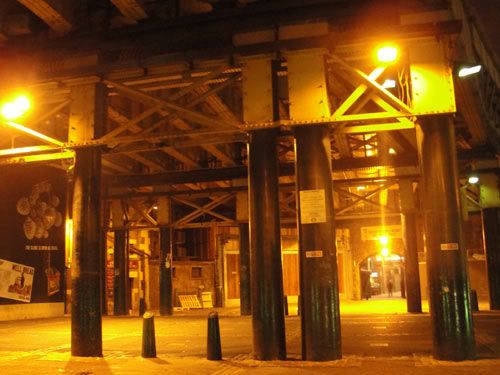 Borough Market
And I woke up this morning to the postman ringing the doorbell with the latest colour proofs for You Can't Scare a Princess! How very fitting.