pot o' chaffy and bitbot goodness
Oh my goodness, you have to see what Lorenzo Etherington has been getting up to, over on the DFC team's blog, the Super Comics Adventure Squad. Lorenzo, you rock!


It's fan art for our DFC colleague Jamie Smart (foo5), who's Find Chaffy book comes out THIS THURSDAY! Find out more about it here! And keep an eye on the Super Comics Adventure Squad, there's a whole heap load of things happening with these people.
(Oh, and here's Chaffy and me in Chinese.)
Edit: And for another bit of fabuliciousness! Here are two little bitbot dolls, customised from their foetal plain white vinyl state by my studio mates, head of Stitch London Lauren O'Farrell and DFC buddy/Beano man Gary Northfield.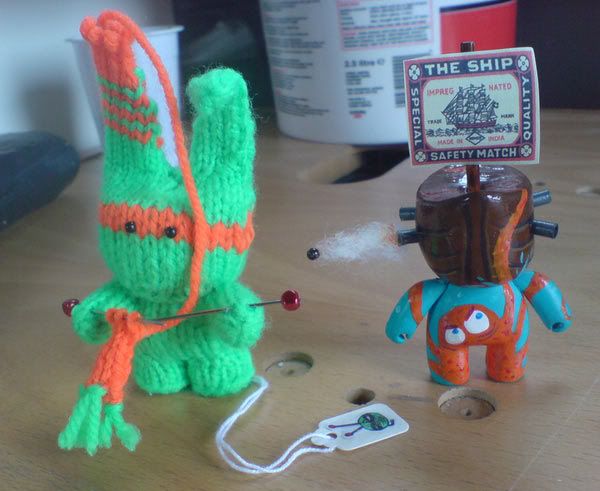 You can read more about BitBots here.