portraits: paul gravett & peter stanbury
A whole load of upcoming events! Edinburgh, Essex, Battersea Park, Bath, Wigtown, Cheltenham, lots more on my events page, have a look to see if you're around for any of them!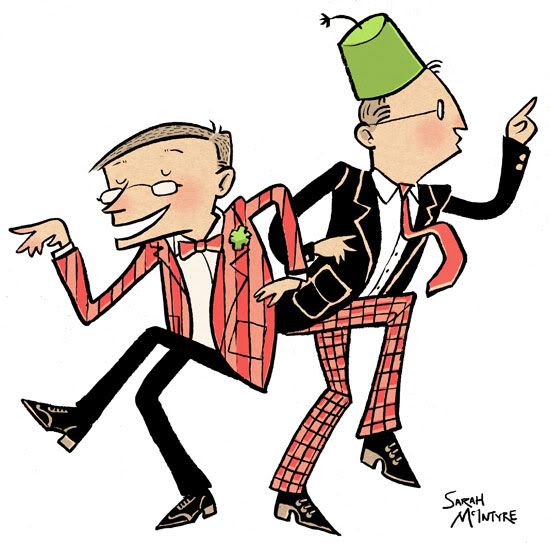 My studio mate Ellen Lindner asked me to whip up two more portraits of a pair of very cool cats for the party scene on the front cover of Issue 5 of this fab zine. 56 backers already! You may recognise several portraits on the cover so far. (I'm the stupified-looking one in pink staring at the wall, hehe.)

click on the pic for more details
And here's the pencil sketch, the inked version and the background colour.

Edit: Are you coming to the show Paul Gravett curated at Battersea Park, HyperComics? (See my review of the launch party here.) There's a fab indie comics fair called Comica Comiket rocking the park at the Pumphouse this Sunday, noon til 6pm. Darryl Cunningham and I are going to trundle along there as soon as it opens.
Edit 2: And a link to Mark Ronson's Bang Bang Bang, just because it's been played in our studio probably three times today.