popping corks for pooch detectives!
On Wednesday evening I went up to Cambridge to celebrate the launch of Good Dog, Bad Dog by the remarkable Dave Shelton. Hurrah!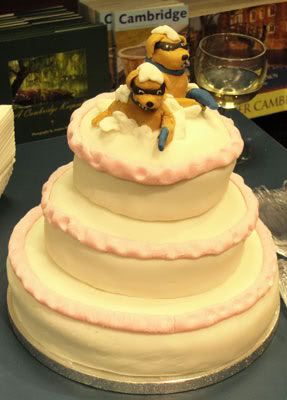 Fellow DFC creator Emma Vieceli showing off her signed copy. Good Dog, Bad Dog kicks off the start of a whole amazing new range of books, called The DFC Library, and I'm thrilled to be a part of it when my Vern and Lettuce book comes out in the autumn.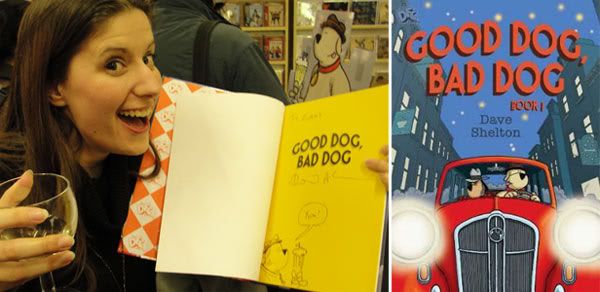 I had a big fan-girl moment when I met for the first time the illustrator and master engraver John Lawrence. (You can read a Guardian article about him here.) He taught at my art college, Camberwell, for thirty years and his presence really lingered about the place, in the print rooms and particularly downstairs in the letterpress studio, where they had one of his pictures on the tiled wall and the man who ran the presses spoke almost reverently about him. In the middle stands our fab publisher, David Fickling, and to his right, Alexis Deacon, creator of Slow Loris, Beegu, While You were Sleeping and Jitterbug Jam.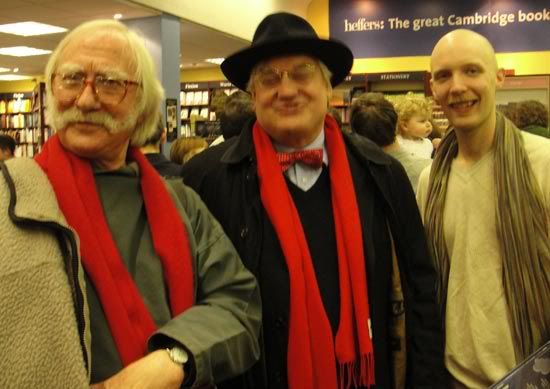 Here's Dave Shelton giving his launch speech: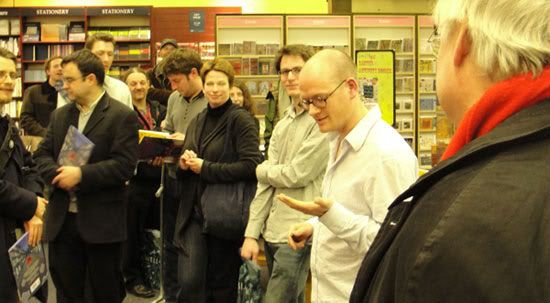 DFC team Emma Vieceli, Woodrow Phoenix, publicist Lauren Bennett and me:

Don't miss the next book in the series, which comes out today! It's Mezolith, a stone-age graphic novel by Adam Brockbank and Ben Haggarty.