pirate hat fail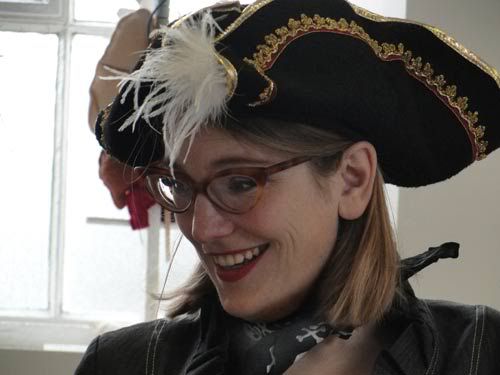 I'm not very good yet at buying clothing type things on the Internet, I have to see things in real life first. I've been borrowing Geraldine McCaughrean's excellent pirate hat for way too long – she does pirate-themed events, too – and people on Twitter advised me to get one online. This is the sort of hat I was thinking of. Something a bit fabulous.

Hats by Topsy Turvy Design & CarribeanRosePirate
But they were awfully expensive. (Reasonably so, these hats don't make themselves.) So I found one listed as being made of 'felt', and just pricey enough for me to think it might be all right. And it arrived this week…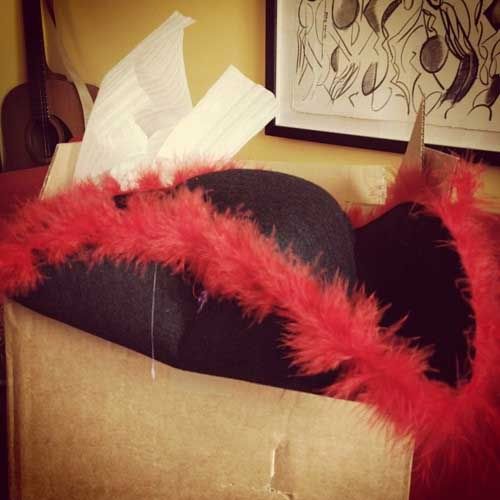 Yes, that IS a string of glue-gun glue dripping off the side. And is that really… felt? Oh! And it is made for a child-sized pirate. NICE.
My studio mate Lauren suggested buying a basic hat and tarting it up, but I can't even seem to buy a decent basic hat. Argh. Back to the drawing board.