party at the fleece station!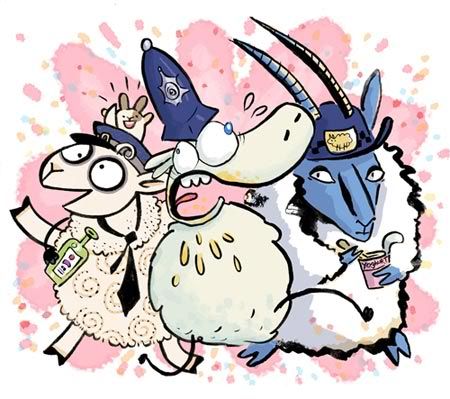 Hurrah, the studio I share with Gary Northfield and Viviane Schwarz is officially warmed!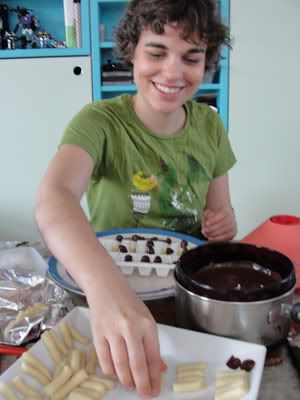 In the morning, Viv and I baked cupcakes and made sheep heads and legs, with Alexis Deacon inspecting them for quality. Gary was putting together our music play list and chipped in with the icing when we arrived at the studio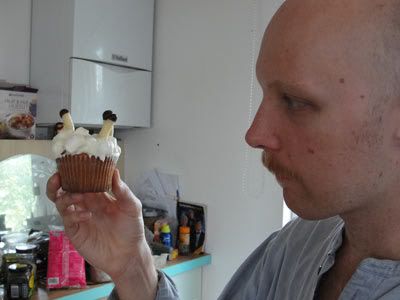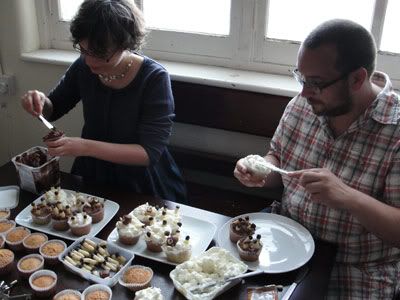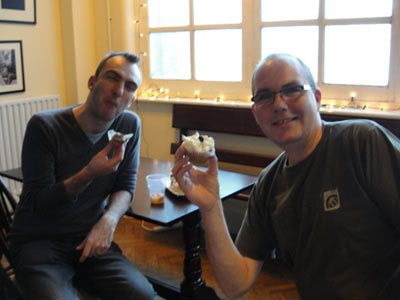 David O'Connell and James Petrie approved of the cupcakes.

Architect Barnaby Gunning and his family were some of the first people to show up. Barnaby's the dude who helped us find our studio, and he spearheaded the 'Save the DFC' campaign. His kids amazed us with their knowledge of comics, and we thought they had the coolest parents ever… Barnaby's building a real house entirely built of LEGO!
The Yorkshire guys won the prize for coming the furthest for the party: Hugh Raine (shug_comics) and Darryl Cunningham (tallguywrites)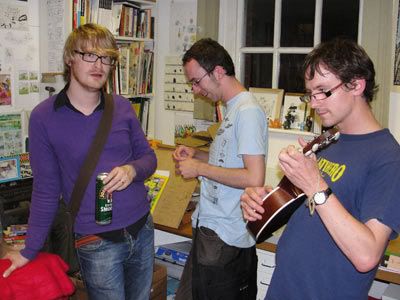 Hugh, Al Maceachern and runner-up for distance (Brighton) Joe Decie (joedecie) Thanks for making the trip, guys!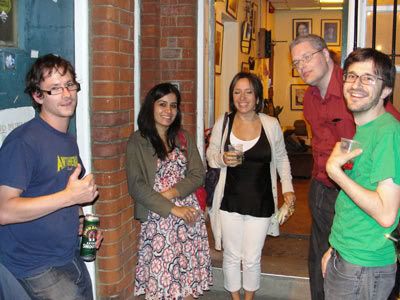 Joe, Akanksha Awal, writer (and sometimes illustrator) Fiona Dunbar, Darryl and the James Turner (Super Animal Adventure Squad in the DFC)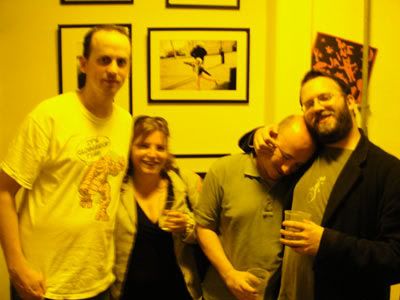 Comics reviewer Matt Badham (hey Matt, where did you blog go?), comics artists Francesca Cassavetti (visiting with her rock star partner Nicky Tesco), David Baillie and Dan Lester.
And writer (and British SCBWI webmaster Candy Gourlay drawing a sheep on our blackboard. That board was looking fab!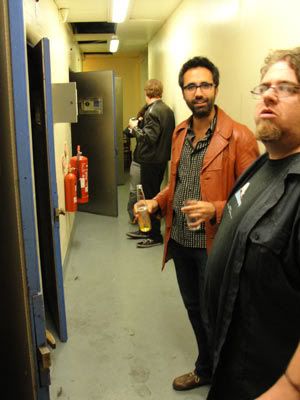 Creator of Good Dog, Bad Dog from the DFC Dave Shelton and Cartoon Museum artist-in-residence Mark Stafford. Comix Influx's Stephen Betts checking out the cells with Mark, photographer Anna Mondo and designer Rian Hughes.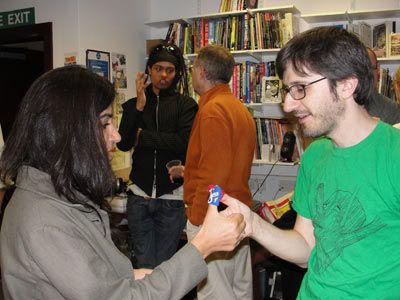 Akanksha and James having a thumb war (John Aggs (DFC's John Blake) and designer Peter Stanbury in the background)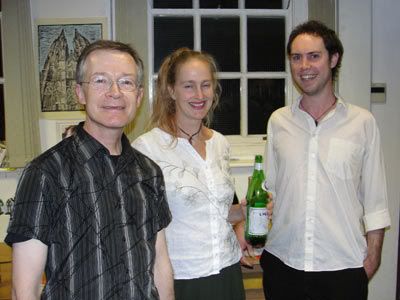 Comics guru Paul Gravett, illustrator Heather Kilgour and her web designer partner

Candy, me and Fiona (you can see a little of the dress I bought on my way to Viv's house to make cupcakes)

Painter and printmaker Ashley Fitzgerald (who, with his partner Helen, was a huge help to us moving into the studio)

Gary looking way cool at the bar with our sheep dip punchbowl. We had Barnaby's kids helps us add some chocolate-covered raisins to the punch to look like sheep poo, but after a few hours, the bits of chocolate floated off and gave the drink a pond-scum look that made ellenlindner wince but drink up bravely.