or, the green llama of doubt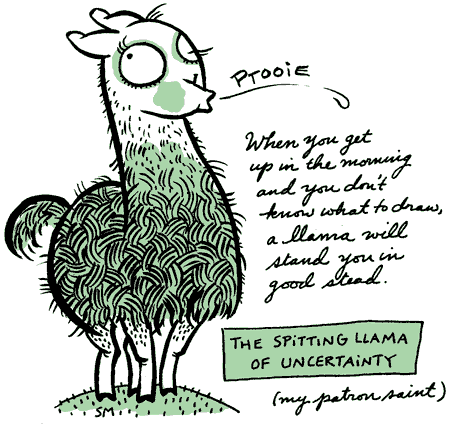 So much to do, it's making my head spin. I'm working on a weekly comic and have three picture books in the pipeline, which is very exciting but I still have lots to learn about time management.
Speaking of which, if I have any time at all, I really am going to try to go to this event in central London, just around the corner from the Cartoon Museum, the British Museum and Gosh! Comics: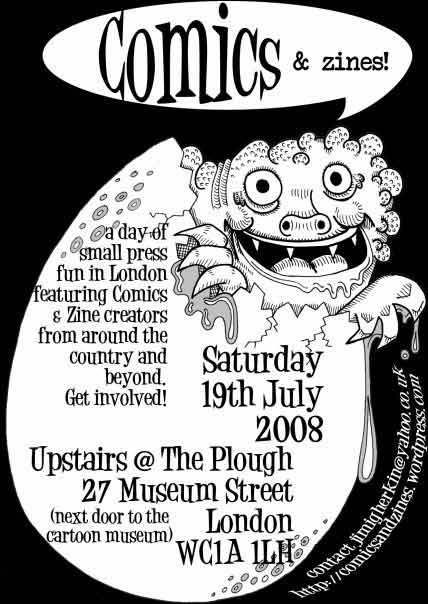 And cool stuff, Garen Ewing is doing Garen's A-Z of Comic Strip Characters, adding one to his drawn cartoon alphabet every day. Now that man is even busier than ever, go Garen!