one girl and her ukulele in southwest scotland
If you've been following my blog, you might remember me posting about the Wigtown Book Festival for the last couple years. And how last year a young journalist named Zoë Bestel made a video interviewing me about my pirate book, You Can't Scare a Princess!. Well, Zoë's been busy composing new songs, singing and playing her ukulele, and she's just about to launch a new single, on May 4th.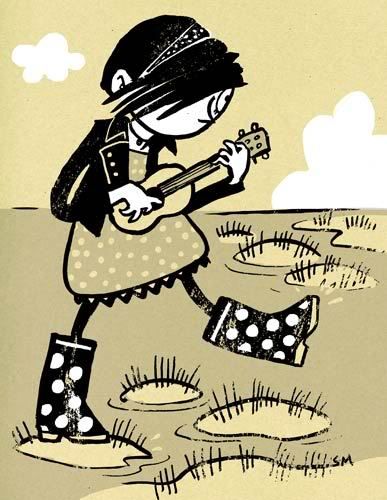 The song's called 35 Missed Calls and there's a beautiful video that goes along with it, which features some of the landscape I love around the southwest Scottish coastline. Oh, and Zoë's excellent green polka-dot wellies, and yes, I would like to get myself a pair of those.
Go visit Zoë's website to find out more about this fabulous lady and buy the single. I would say to her 'good luck with it', but I know she's not relying on luck; she and the people around her in her community are working hard so she can do what she loves. So, hurrah, Zoë, and keep at it, Wigtown!