nice but nuts
Today's morning sketch is dedicated to chamonkee, who spent 20 minutes trying to work out from my very rough comic yesterday what 'butt nuts' were.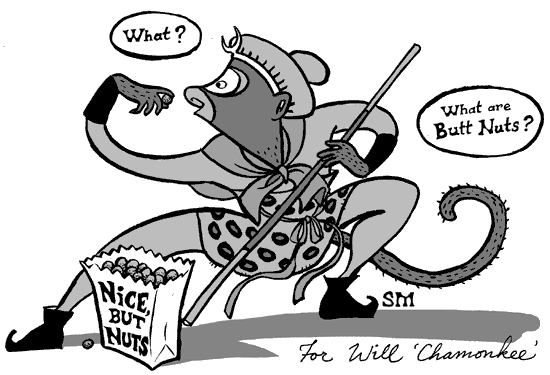 So fitting, my neighbour David just e-mailed a photo he took in 1982 of a comics stall in China's Sichuan province. Cool, hey?
And I've just been sorting through my loot from Caption, here it is!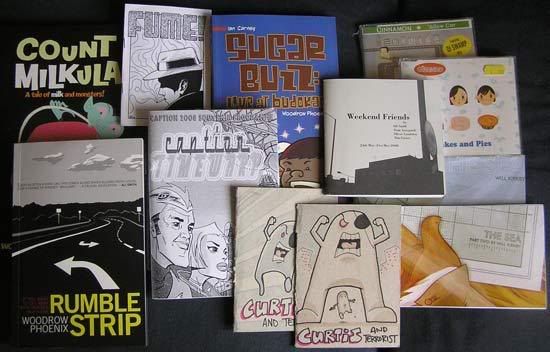 I had to buy two copies of the brilliant little Curtis and Terrorist comic with the hand-drawn covers by Oliver Lambden; now I'm wishing I'd bought a couple more for gifts. Weekend Friends brings together work by Oli Smith and Sean Azzopardi from London Underground Comics, Oliver Lamden and Dan Lester. Someone called 'Peet!' made the Fume! comic, here's the crazypants website. The Cinnamon CD covers and books – Rumble Strip, Count Milkula, and Sugar Buzz – are by DFC colleague Woodrow Phoenix, and the two comics called The Sea are by Will Kirkby, or chamonkee.
And to finish, these days nedroidcomics are leaving me helpless on the floor. (For example, this one, this one and oh, this one.)