mystery phone boxes at st pancras
So why did Ms Deadly Knitshade, graffiti knitter extraordinaire and I appear at the Renaissance St Pancras Hotel as early as 8:30 this morning? Hint: It has something to do with these white phone boxes that suddenly materialised by the front portico.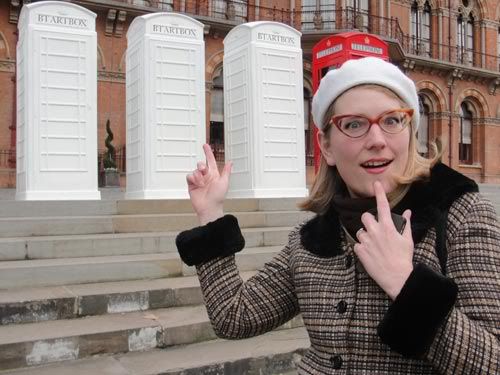 But I'm going to let her blog this one first, and I'll send you over for a peek. (Or you may have seen it on BBC News today.) In the meantime, I've drawn a little picture of my fabulous studio matey: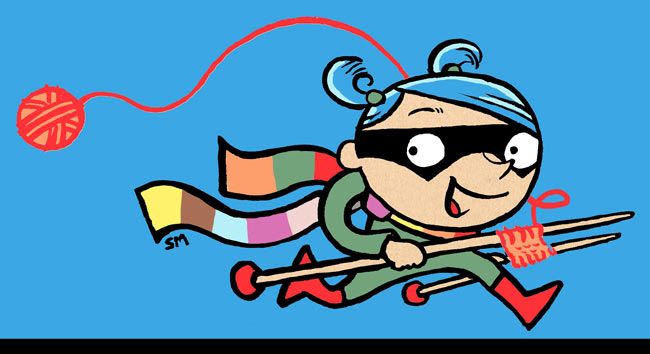 Are you and the family in London this Saturday? The IMAGINE Children's Festival on the Southbank has an amazing line-up all day long! It's FREE! I'll be doing a BIG, STOMPING PIRATE DRAWING EVENT from 3:30-4pm on the stage, sandwiched between the super-amazing Jamila Gavin and wildly exciting Steve Cole. (More details here!) And I'll be doing two smaller hands-on craft events (where visitors will get the chance to make their own fab pirate drawings), one at 11:15am and the other at 1pm (details here!). Do come along and say hello! And I'll be signing and doodling in people's books if they want.