more monsterville construction!
So exciting, here are some more photos of the work going on to build Monsterville at Stratford's Discover Centre! If you haven't booked your tickets yet for the family Monsterville Opening Day this Saturday, you might still be able to book them here. Oo, and I notice they've just posted a the new Monsterville summer events schedule here.
Here's my Beauty & Beast salon in progress:
And Neal Layton's bandstand's looking smashing.

This is the first I've seen of Ed Vere's wild forest approach to the village.
A little glimpse into the Lolliplops cafe interior:
And Neal's Monster Gallery. I'm so curious, what's going to be inside it?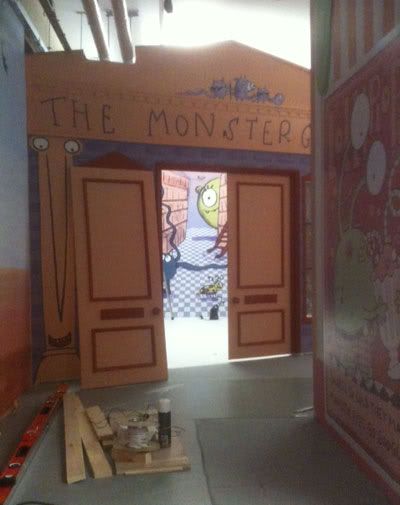 (Click here and scroll down to see earlier Monsterville posts.)