magic greenwich
If you've been following my blog, you'll remember I was doing daily landscape sketches, mostly of the marvellous trees in Greenwich Park. I got bogged down in deadlines and stopped doing it. But yesterday I got into such a panic, feeling overwhelmed with all the things I had to do, that I could feel it was getting unhealthy, and I realised I needed to stop, go back to the park, and hang out with my old tree friends.
The drawing was quite hard-going, it felt a bit like playing the piano, when I haven't practiced for ages. I wasn't entirely happy with the way it came out, but I was VERY happy I'd gone and done it. A lot of passers-by smiled at me, and it reminded me how proud people are of our park, and how much they like to see someone taking time to look at it.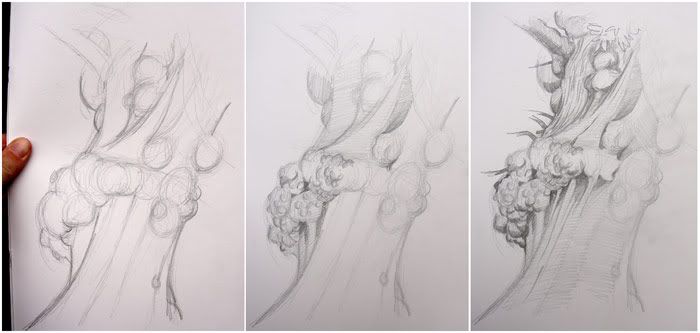 Here's the tree, it's a real doozy of a chestnut. Must be at least 500 years old.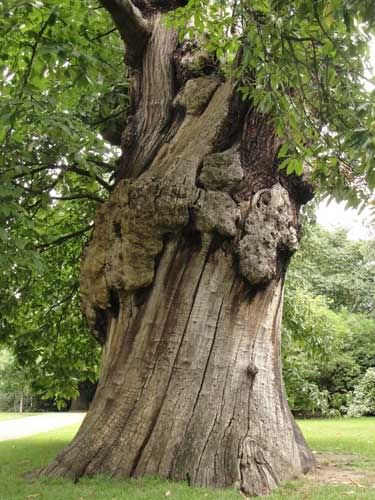 As I cycled out of the park, I noticed that the National Maritime Museum had taken down its construction barriers and opened up a whole new park-facing entrance… with a cafe! So I had to try it out and get coffee and it was all very lovely. The new facade has a beautiful, clean-lined stretch to it, with little fountains running beside it. Inside, they've done that postmodern architectural thing where they give you lots of space and abstract shapes and panels with poetic things written on them. To be honest, I'd just rather they'd crammed it full of cool old stuff from their collection, but I'm horribly old-fashioned that way. The shop's much better and there's now room for temporary exhibitions. I love that place.

As I was cycling back, I hit a traffic diversion on Creek Road and it took me by a gap in a wall I'd never noticed before. So, of course, I had to go look, and found a graveyard park I'd somehow never seen! I think I'd seen the entrance from the other side, behind St Alfege Church, but just assumed it was a small bit of grass or been distracted by the nearby market and not gone inside. There's a mad collection of tumbled-down tombs and gravestones, it's rather wonderful.
A lot of the stones have been pushed to the edge to make it more of a park:
It's called St Alfege Park and it's just behind the magic bookshop (which I wrote about in this earlier blog post). I do often wonder about Greenwich, I'm always finding very old places and curious things that I could've sworn weren't there a few days before. Like the magic bookshop, I've never seen it open since I made that blog post and I'm starting to wonder if I dreamed it.
If we're living amongst parallel universes, maybe the membrane is very thin in Greenwich, and we shift between realities, one where there's a boarded-up old building and one where, in the same place, there's a vibrant second-hand bookshop. Or a universe where there's a wonderful old cemetery and another where it's just a bit of scrub land. Hmm…. I do think Greenwich has more magic than most places.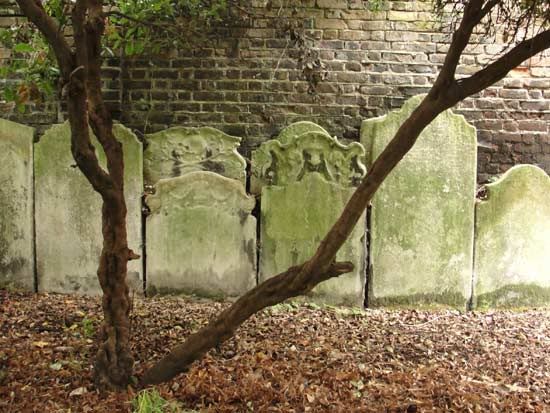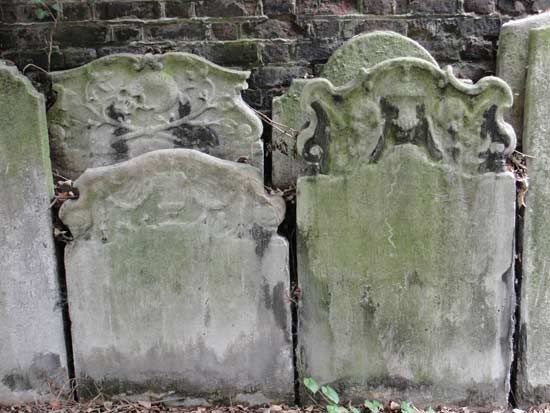 Isn't this a great headstone? So wonderfully piratey.

Go over and have a look at Philip Reeve's tree drawings, he's done some lovely ones lately. (And a drawing of me! Even though I am not a tree. And Stuart, too.)