lewisham literary festival – this saturday
After all the rail travel I've been doing, it's rather exciting to say that here's an event I could almost walk to! My studio mate, Ellen Lindner, got me involved in this panel with Karen McLeod for Lewisham Literary Festival, where we'll talk about our work and open up the panel for questions and discussion, with moderator Jane Bradley. Do come along if you'd like to have a good ol' natter about making books, it should be good fun. Find out more here…
Sat, 10 Sept, 7pm, St Swithun's Church, Hither Green, London, tickets £4.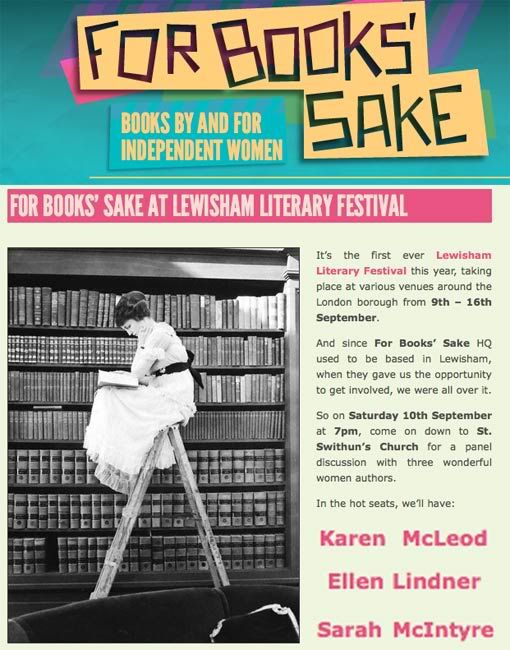 You can also see our fab friend Alex Milway do a children's event – about elite secret agent yetis! – for the festival at 10am the same day! See the events page for details. Here's Alex, reading from The Magma Conspiracy, the latest part to his Mythical 9th Division series.
And don't forget, TONIGHT IN LONDON! The Klimb Illustration Charity Auction, where you may be able to snaffle up artwork at very reasonable prices by the likes of top illustrators such as Oliver Jeffers, Mini Grey, Bruce Ingman, David Roberts, Adam Stower, Alexis Deacon, Viviane Schwarz and Nick Sharratt. I'll be doing live drawing, where you can commission a personalised picture from me right there on the spot.
6pm for 7pm start, Core West End Quay, 1 South Wharf Road, London W2 1JB. RSVP to Garry via email… bachimitsu@btconnect.com or by calling 020 7732 4481. Find out more here…
And one more thing, a big thank you to Forbidden Planet International for featuring my new book, You Can't Scare a Princess! over on their fabulous comics blog.