it's the thought that counts
We had two birthdays in the studio, Gary Northfield's yesterday and Lauren O'Farrell's today, so we went down to the local to meet Alex Milway, Martin Lye and Stephen Betts, and I gave Lauren this lumpy clay thing that's supposed to look like her. Except it all went a bit wrong when I was making it, it just kept getting worse and worse until it was just kind of funny. She was very nice about it, though.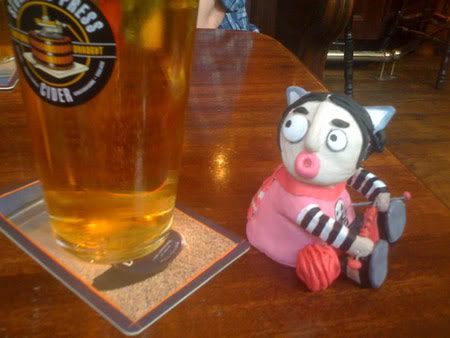 Here's us at the end of the evening, at least Gary had a good time.
And he was well chuffed with his new bird feeder. Likes his birds, does Gary.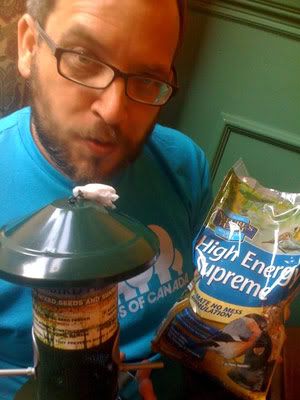 Oh, and check out this hand-drawn London map over on Dan Brewer's blog, it's insanely detailed!
Edit: Just listening to BBC Radio 4's Front Row, Audrey Niffenegger and Tracy Chevalier giving a tour of Highgate Cemetery. Listen Again link here. (Thanks for tip-off, Candy Gourlay!)