it's DFC friday!
Fridays are the best days, when the stripey red and yellow DFC envelope pops through the letterbox. Hurrah to wilburonline for taking more liberties with the DFC logo lettering than anyone's done yet!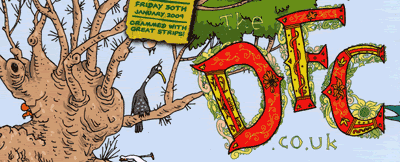 As you can see, Vern and Lettuce has taken a bit of a turn to the dark side in their abandoned underground station escapade: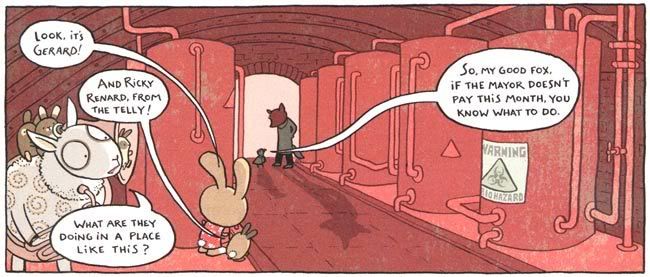 This morning I had tea and lemon drizzle cake up in town with my picture book editor and designer. That was fun, and they're excited about the way the book is going. It is TOP SECRET at the moment (woooo!), but I can hardly wait to tell you! Hope to see you Sunday in London at the Alternative Press Fair!