itchy hat and guacamole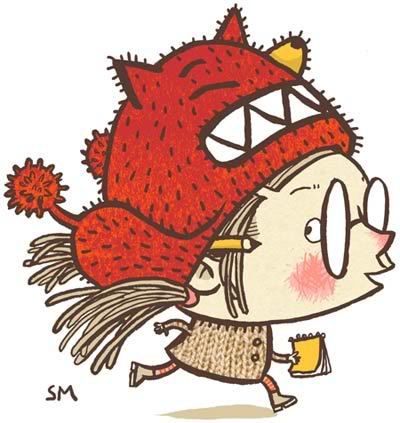 A publisher just asked me to send a bio and a picture of myself, so I came up with this one. My monster hat is so fabulous. I just wish it didn't itch so badly, I think I wear it more in pictures than I do in real life.
Congratulations to Stephen Betts for the launch of Comix Influx! Paul Gravett interviews Stephen about this website dedicated to collaborative comics traslation here. Sign up for the Comix Influx mailing list if you're interested!
Last night I went for the best Mexican food I've had in England at Mestizo with Stephen, ellenlindner, and Skip and Deb who had been raving about the place. I want to learn how to make guacamole like that. Does anyone know a particularly good guacamole recipe?