ink + paper + greenwich
So who's joining us in London on Friday night (tomorrow!) for the launch of ink+PAPER? Editor David O'Connell and loads of the comics brigade are launching a new comic magazine, 96 pages of full-colour comics in a handy A5 size publication. See you at Orbital Comics (near Leicester Square) from 7pm! Here's Dave's lovely first cover design, and you can find out more about ink+PAPER on its Facebook page.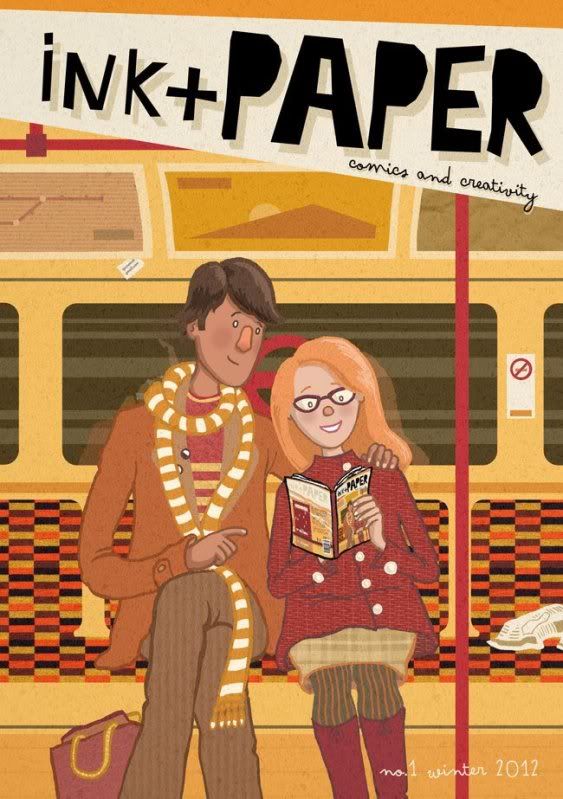 And, of course, don't forget this Saturday's Comica Comiket festival! One of my all-time favourite comic artists, Posy Simmonds, will be signing and drawing from 11am-noon, and I'll be drawing at 1pm and signing from 1:30-2.


Here's the whole Drawing Parade line-up, it's pretty amazing! I'll have Vern and Lettuce, the new Nelson anthology, and TEN copies of my brand-new 70-page comic, Please Be Moral Do Not Spit. It's not a limited edition in the numbered sense, I just suspect I won't get time to make very many of them, so if you really want it, do stop by my table first thing.
I really need to get back into drawing, but I've been a bit distracted lately by all the possibilities unleashed by my new camera phone. I'm sure it will pass, but I've been taking lots of photos. Here's a morning view of the Royal Naval College in Greenwich.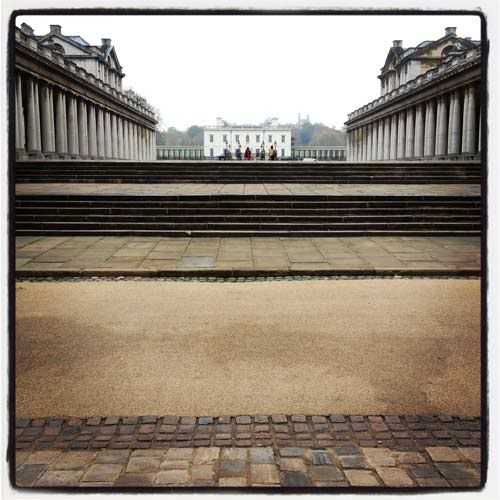 By any chance, do you remember that blog post I did about the park full of fallen-down gravestones, by St Alfege church? Well, it turns out the gravestones weren't supposed to be down, someone had knocked them down, and there's been controversy about when and why it happened. And bizarrely, one of my photos turns out to be a player in the argument, which I found out when journalist Rob Powell got in touch with me to ask if they could attach my name to the photo on their news site. All very intriguing!
So moving on, come along with me to Greenwich market, full of all sorts of weird and wonderful treasures on a Thursday morning: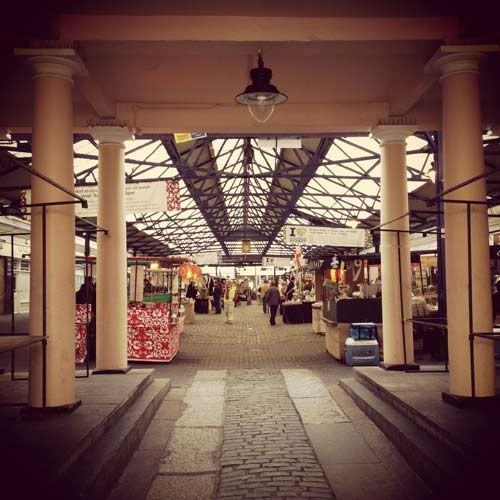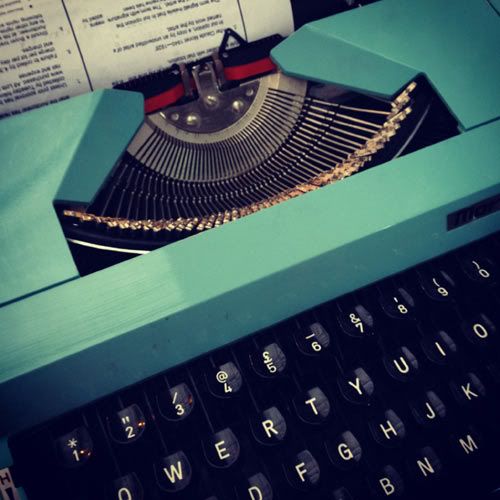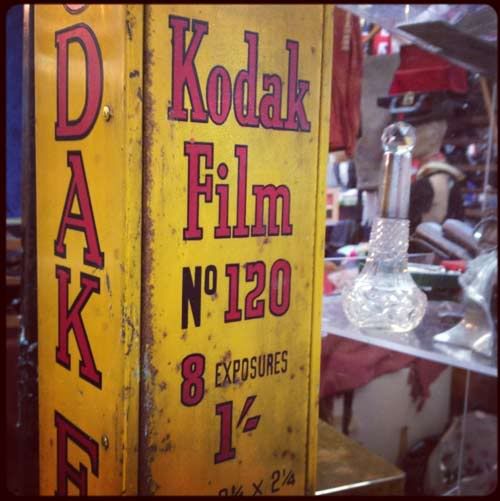 A quick peek through the fence at the big reconstruction job… (Hello, Cutty Sark!)
And a dash into Retrobates Vintage at the Beehive…
Where I bought a '60s dress from the lovely owner, Deborah:
Okay, a few more Greenwich shots: