hidden london treasures with viviane schwarz
Today fab writer-illustrator Viviane Schwarz and I decided we needed some exercise, and Viv has a new bicycle, so we set off on my favourite Thames Path route. And we found loads of cool stuff!
Here's the odd Lord of the Rings tower in the Docklands:
We have the bicycle equivalents to a Great Dane and a Chihuahua. Viv was wondering if this meant she was riding three times farther than me.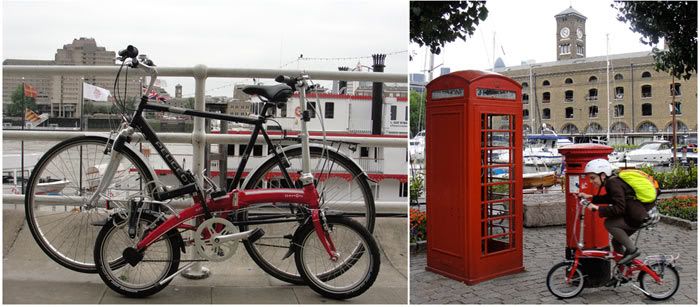 On the way back along Dickensian streets on the south bank, in Rotherhithe just before the Brunel Museum, we caught sight of what looked like a pretty little cafe. Sticking our heads in, it turned out to be the canteen for Sands Films Studio, but we got chatting with the guy working there and had a quick peek around.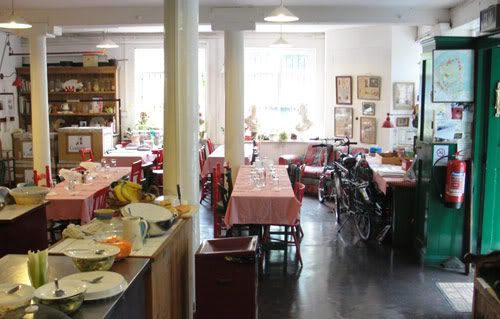 Then I noticed a door leading to a room with some ancient-looking ceiling beams and asked about it. Turned out it's open to the public, a picture research library. Viv and I decided that was worth parking the bicycles and the guy let us store our bikes in the canteen and have a nose around. And that place is AMAZING!!! It's one of the pretties libraries I've ever seen, all musty and antiquated, with its own unique filing system and files, folders and boxes bursting with odd bits of treasure.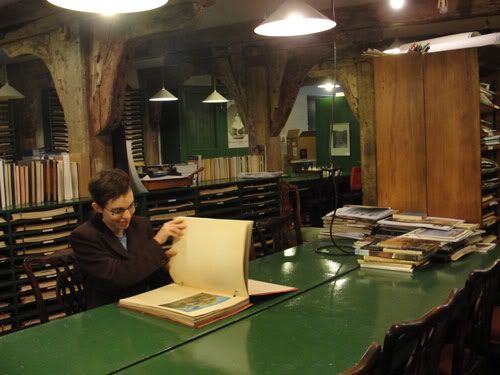 Viv and I decided this is the perfect place to come to, when we get stuck and need ideas for a story, or just to pick out books at random and draw from them.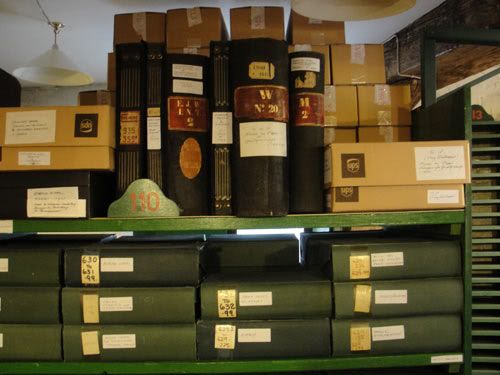 We liked the caption on this picture of a dinosaur and some cowboys: Man-made Brontosaur Surveys the Land that Heard the Thunder of Its Walk
And this one: A PRACTICAL USE FOR A HERD OF DEER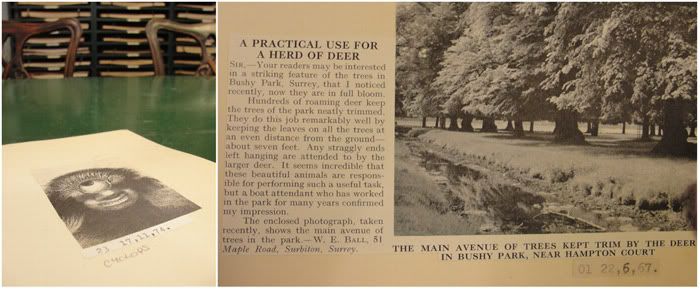 It just got better. In the back, looking out of the Mayflower Pub (marking where the ship of the same name set sail to America), we got to see an embroiderer hard at work on a panel for an Elizabethan dress, for one of the studio's films. I took some photos of him and his desk while he was giving his eyes a rest.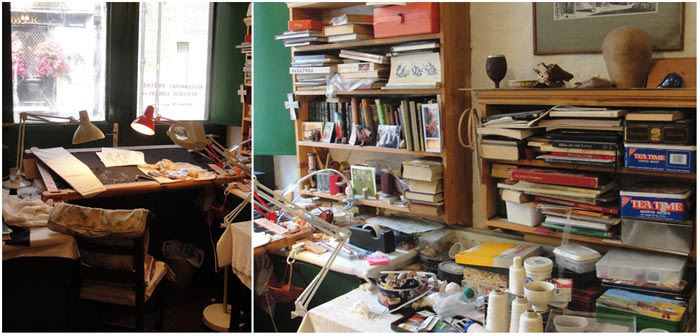 I wasn't sure if we were allowed in the back, but I cheekily sneaked through to see their Aladdin's cave of a film office, then through to the costume area, where I took a few snaps of their shoe collection and a ruff.
Buoyed up with the prospects of coming back for lots of drawing, we pedalled off to Surrey Docks and cut through the farm, stopping to pet the super-friendly goats.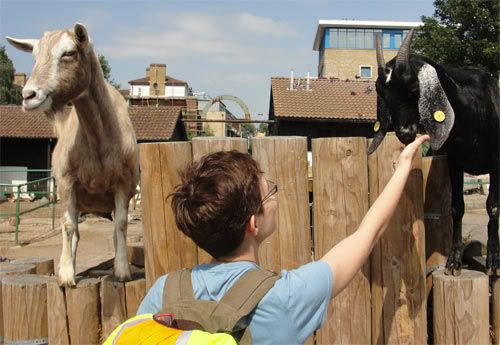 I love this route, it always has new surprises to offer. And if I'm ever feeling cantankerous about the city, it puts me right back on track. Here's the classic city photo for Viv's family back in Germany, we love being tourists.