here come the thatchers!
I was going through some of my stuff with my friend Layn yesterday and found the Thatchers story I was working on awhile back, the one that dlasky kept encouraging me to finish. So I'm going to try to plug on with it, although this took a bit longer than the usual morning sketch. I really want to come out with this one as a little book, it makes me laugh.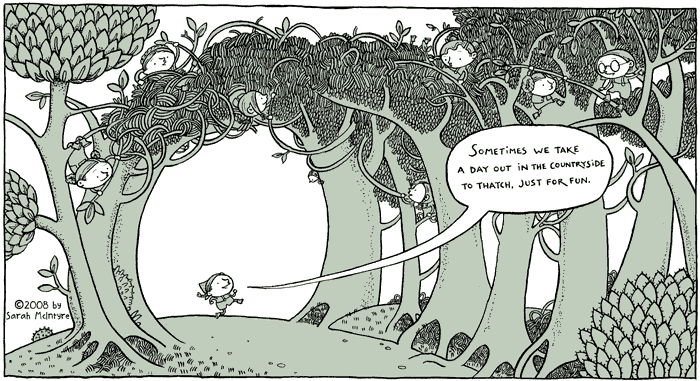 I think this page will go before the last two, seems to fit better there.