henley literary festival
This was my first time to the Henley Literary Festival, and the high points were having an excellent piratey event with the kids, and getting into the world's largest pair of knickers with writer Steve Hartley, holding a giant inflatable bogey aloft.
The low point was the walk back to the Green Room. Imagine you are walking by yourself along the riverside, which is absolutely chok-a-blok with sunbathers and posh, drunk boaters, and you are carrying a bag visibly full of festival complimentary booze and DRESSED LIKE A PIRATE. Oh, and because you are carrying your own bag with one hand and the booze bag with the other hand, your skirt keeps hiking up but you don't have a free hand to keep pulling it down. Oh, yes. I think I averaged a comment or significant look every four steps. *blushes deeply*
Just to make the day even more surreal, look what I passed on my way from the railway station. I had no idea Dusty Springfield was buried in Henley.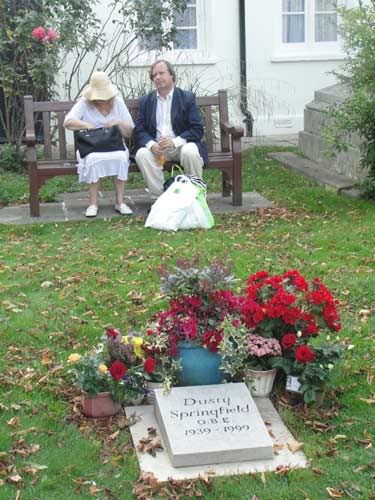 Things all got a bit silly in the Green Room. Here are the festival's John Ryan and writer/translator/event moderator Daniel Hahn.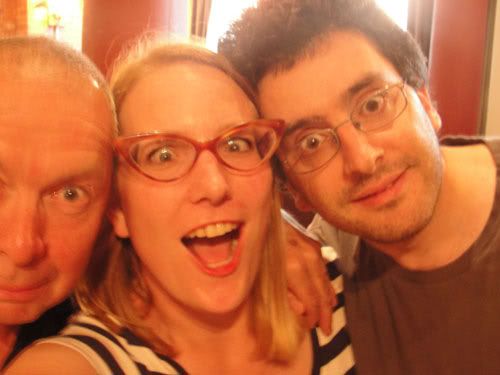 Danny let me see a beautiful book he's working on, called Happiness is a Watermelon on Your Head, translated from the Portugese text by Stella Dreis, but then completely rewritten by Danny into rhyming verse. You can get a peek at it here on the Phoenix Yard Books website, it launches in the UK on 1 Feb and it's going to be lovely.
I got to meet the Yorkshireman writer Gervais Phinn….
… and have a quick run around the River & Rowing Museum's Wind in the Willows exhibition with all its little modelled scenes from the book. (This one's the weasel feast at Toad Hall.) Big thanks to the museum for hosting my event, it was a lovely venue.
I also spotted an amazing garden map in one of the cases. You can't make it out if I post the whole thing, but here's a lovely little detail.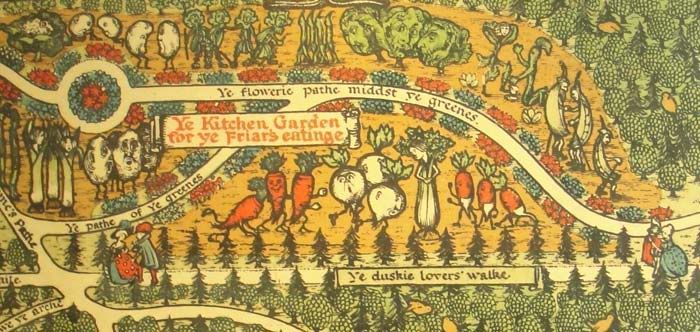 And I'm always a sucker for china decorated by British artist Eric Ravilious. There's another big Boat Race pot in the National Maritime Museum in London, and I often look out for it.
Here's Steve deflating his giant bogey before he gets on the train to Manchester. He actually has an electric deflator. Gadget Man!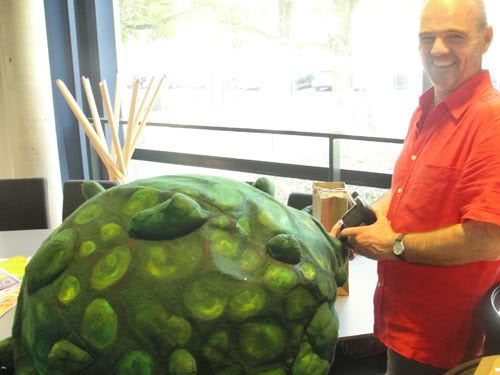 And since they live locally, my cousin Sheila and her daughter, Alex, showed up. Hello, family!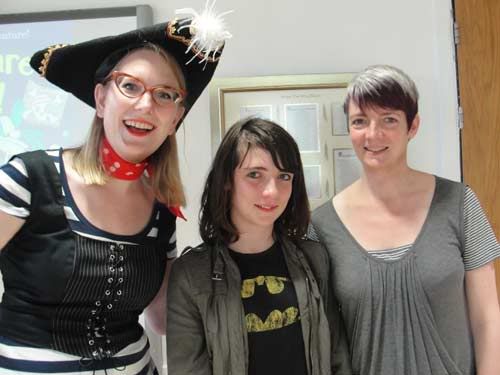 Thanks so much to everyone at Henley who are making the festival happen! On the way back home, I saw the poster for this exhibition by Grayson Perry and thought, I absolutely must go see that.
No more events for a few days, my brain is fried.