happy new year
I put a bit of paint on my sheep sometime during the past few days. Baaa.


Stuart & I went on a wander in Bermondsey, South London, and discovered where Alaska was manufactured.
I was curious and just looked it up on Google: The Alaska Factory in Grange Road was the premises of Martin fur merchants which made sealskin jackets. The entrance gate dated 1869 has a depiction of a seal. The factory was rebuilt to the designs of Wallis Gilbert and is now apartments. (Wallis Gilbert are the same guys who designed the amazing Hoover Building in west London.)
I didn't spot the seal, but it's kind of interesting anyway.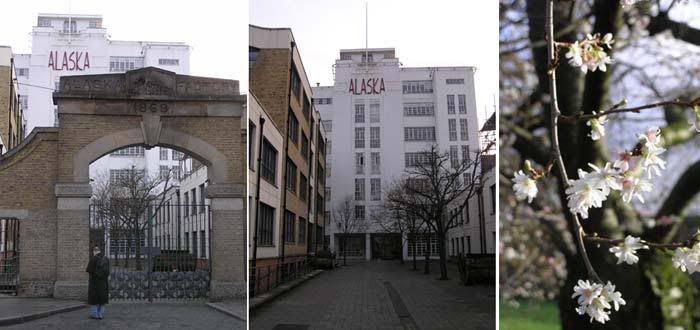 And the last one's a photo of a blooming cherry tree in Greenwich Park. (Is it spring already?!)