graffiti conversation
Okay, maybe it's just me, but when Stuart and I were out walking down by Convoys Wharf, I found this writing on the wall very sad but also terribly funny. (Stuart didn't think it was funny at all, maybe you won't either.)

It starts with some heartfelt poetry: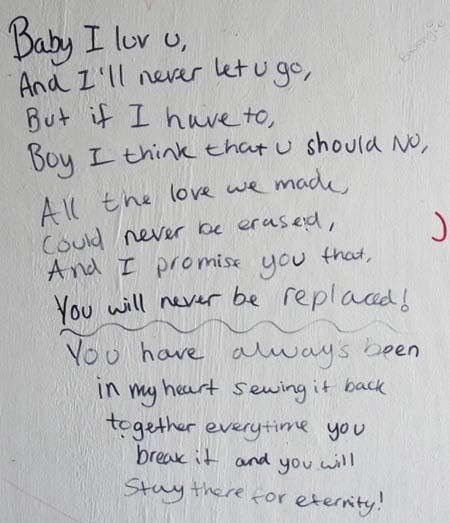 A sharp rebuttal:

If you don't first succeed…

Aw… no!

Ouch.

Ssssssss! HARSH!


Happy Boxing Day! Except that, since it's Sunday, it isn't Boxing Day until tomorrow.